Network Video Solutions Suite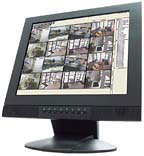 Integral Technologies, Indianapolis, has DigitalSENTRY Network Video Software. It bridges IP technology with existing DigitalSENTRY systems. Offering seamless integration and open architecture, software enables consumers to manage IP technology with existing analog cameras from a central point of management.
For free information circle 248 or visit www.secmag.com/webcard
Links


I want to hear from you. Tell me how we can improve.