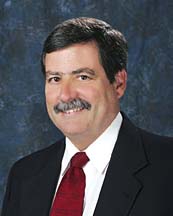 SEC: Summarize the current state of technology and development in video security.
SMITH: The video security industry is undergoing a rapid conversion from the traditional analog TV system to a totally new digital communication method over IP networks. This affects not only form and function of products, but the communications infrastructure needed to support them. The new feature sets found in today's digital products are expanding applications – and the market potential – exponentially.
The lion's share of the "digital" business done today is with digital video recorders or DVRs. These are replacing analog VCRs for recording and adding the capability of remote monitoring and playback over local and wide area networks. While the talk of the industry is all about digital, very few systems sold today are all digital, meaning that every component from cameras to switching and distribution systems, to viewing is done via IP. Today's IP-based systems lack the performance and system management options available in analog systems. The early adopters of IP video security systems are mostly in the government and transportation sectors, where there is a significant advantage for using network-based video.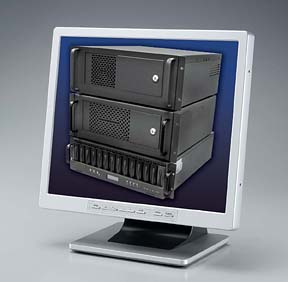 SEC: What's on the horizon?
SMITH: The digital revolution affects every aspect of a video security system, from the camera, to the system wiring, to signal distribution, to display. Everything will change as we move toward all-digital solutions. Look for all-IP systems to be offering better performance and more systems capability in the near future.

SEC: How can end users play a more significant role in the current and future of video security?
SMITH: End users are playing an increasingly important role in the evolution of video security. They are asking for interface and performance standards.
User groups such as LEVA, the Law Enforcement & Emergency Services Video Association, and SWGIT, the Scientific Working Group on Imaging Technologies, are developing guidelines and best practice documents for using video security. The SIA has several standards projects underway that were initiated as a result of end user demand. End users with specific suggestions may contact SIA through www.siaonline.org to submit further ideas.

SEC: What are the greatest obstacles we face and how is the SIA CCTV Industry Group working through those obstacles?
SMITH: As we move into the digital era, the biggest obstacle will be lack of IP networking competence at the integrator and the end user levels. Dealers and end users need to get up to speed on networks and how to work with IT management in order to implement the network-based systems that are coming. Manufacturers as well as independent training providers are developing a number of courses for this purpose. SIA's CCTV Industry Group has been working with the National Institute for Certification in Engineering Technology and the National Systems Contractor's Association to create a certification program for professional video systems designers and installers. This program will provide the structure and the incentives necessary to motivate practitioners to take courses and acquire the knowledge and skills needed to move into the world of IP video. More information on this program can be found at www.nicet.org.

About the SIA Industry Groups
The Security Industry Association, the trade group representing manufacturers and service providers, has more information on its Industry Groups, including this one on CCTV, at www.siaonline.org. The organization also sponsors the annual Corporate Security Roundtable. Information on that event is at www.corporatesecurityroundtable.com.