---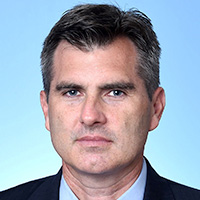 Shawn VanSlyke – Principal, Crisis and Security Consulting, Control Risks

Shawn VanSlyke is a Principal within Control Risks' Crisis and Security Consulting Practice for North America, based in Washington, DC. VanSlyke focuses on insider risk and workplace violence within the corporate environment, specializing in threat assessment, case management, and the creation of prevention and response programs. He is certified as an Insider Threat Vulnerability Assessor from Carnegie Mellon's SEI/CERT Program. VanSlyke collaborates with key stakeholders—including executive management, security, legal and human resources—to develop creative strategies to protect the organization and the workforce.
VanSlyke retired from the FBI as a senior manager with over ten years of combined leadership experience in advancing the FBI's behavioral and negotiation specialty programs. His last assignment included oversight of the multi-agency Behavioral Threat Assessment Center, which routinely collaborated with both the public and private sector to fashion innovative violence prevention and management strategies. As Chief of the FBI's Crisis Negotiation Unit, Shawn significantly contributed to the creation of the national policy that directs the USG response to international hostage matters.
VanSlyke holds a law degree from Cleveland Marshall College of Law School, and has been a member of the Commonwealth of Pennsylvania Bar Association since 1998. He also served as the law enforcement working group chair for the 2011 ASIS/SHRM American National Standard on workplace violence prevention.
---