---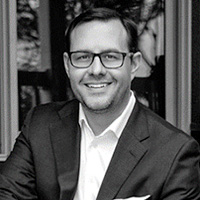 Hart S. Brown – Senior Vice President, R3 Continuum

Hart Brown is the Senior Vice President for R3 Continuum. He has more than 20 years of experience in both the public and the private sector. Known for an ability to grow organizations from inception to international recognition, Brown has expertise in building customer and shareholder value through delivering world class services in crisis management, risk modeling, security, cyber risk, artificial intelligence, analytics and insurance. Brown has provided crisis and risk management services across 50 countries, to special events such as the World Cup, one of the largest bankruptcies in US history and one of the largest mass shootings in US history. Prior to joining R3, Brown was the COO of Firestorm Solutions, where he led the development and growth of key practices along with managing the acquisition and integration strategy.
Previously, Hart served as a Senior Vice President for HUB International, a top 10 global insurance brokerage, responsible for organizational resilience and specialty consulting practices where he directly supported hundreds of critical events each year. Prior to that, he has worked for the Department of Justice, Department of Defense and the Department of State.
He is an internationally recognized thought leader and has been featured in magazines, newspapers and journals and regularly delivers keynote presentations. He holds designations as a Commercial Lines Coverage Specialist (CLCS); Certified Organizational Resilience Professional (CORP); Certified Business Continuity Professional (CBCP); Certified Ethical Hacker (CEH); Loss Prevention Qualified (LPQ).
---