Security 500 Survey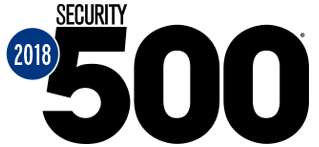 Deadline is August 31, 2018!
The Security 500 Survey measures metrics across an entire organization. If your facility is part of a larger organization, please pass on the survey to the person responsible for your organization's enterprise-wide security. We encourage you to complete the survey and participate in the benchmarking program, as each participant receives a confidential benchmarking report.
Please do your best in answering the questions asked, as we understand some of these questions may be more difficult to answer for some organizations.
If you have any questions, you may contact Security Editor in Chief Diane Ritchey at ritcheyd@bnpmedia.com.
The survey should take approximately 10 minutes to complete. Before you begin, please make sure that you have the following information at hand:
Your organization's 2017 annual worldwide revenue (for profit) or operating budget (not for profit).
Your organization's total 2018 security budget, including capital projects.
The percent increase or decrease of your security budget from 2017 to 2018.
The number of employees in your overall organization, including resident contractors.
The number of employees in your organization who perform the security function.
The number of contract and proprietary FTE (Full Time Equivalent) Security Officers in your organization.

Check out past Security 500 Reports