Security 500 Sponsors
Platinum Sponsor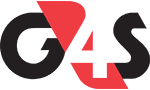 G4S believes in a security principle that puts your interests first. Our risk-based approach designs a program customized for your needs, using the latest innovations in technology. We back your program with the world's most vigilant guard force. Our integrated security solutions help you mitigate risk, reduce costs and increase compliance. The G4S Security Risk Management model will examine resources, risks and resolutions in a systematic way that will help you understand what you are protecting, what you are protecting it from and how you can help prevent, contain or recover against a specific risk. G4S has a 100-year legacy of innovation. We will never stop evolving our people, products and services. Along the way we've created innovative technologies to help our security personnel execute their jobs more efficiently. Physical security for your business and peace of mind for your people. G4S is the one complete force in security.
CLOSE
Gold Sponsors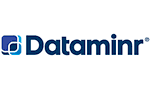 Dataminr is recognized as one of the world's leading AI businesses. The company's clients are the first to know about high-impact events and emerging risks so they can mitigate and manage crises more effectively. Dataminr solutions are relied on 24/7 by hundreds of clients in over 70 countries to help them solve real-world problems. Dataminr was recently valued at $1.6 billion and is one of New York's top private technology companies, with nearly 500 employees across six global offices.
CLOSE
Silver Sponsors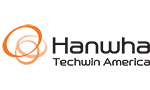 Hanwha Techwin America delivers surveillance and security solutions with unparalleled levels of technology, innovation, performance and value for virtually any venue. We offer video surveillance products including IP cameras, storage devices and management software founded on world-class optical design, manufacturing and image processing technologies. Hanwha represents tremendous innovation for end users and ease of installation for our partners with features including high frame-rates, day & night (ICR), advanced WDR (150dB) and H.265/H.264/MJPEG multiple streaming codecs. Hanwha also offers a full suite of onboard analytics such as intelligent video analytics (appear, disappear, loitering) and sound classification (explosion, glass breakage, gun shot and scream detection).
This unique combination of advantages is backed by one of the industry's most extensive support networks, providing end-users and reseller partners with the information they need to achieve superior results.
Explore our solutions and go further with Hanwha.
CLOSE