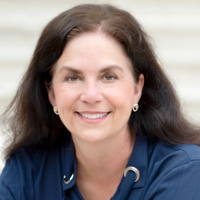 Shannon Fariel-Mureithi
Director, Global Safety and Security
ChildFund International

Shannon Fariel-Mureithi is the Director, Global Safety and Security for ChildFund International, a relief and development organization. Fariel-Mureithi has trained organizations in security and crisis management, aided in the certification development of industry leading NGO security standards, and has spoken as an expert in multiple forums. She holds a seat on the executive leadership board for the U.S. Department of State's Overseas Security Advisory Council (OSAC). She also was appointed by the former Secretary to the Department of Homeland Security's faith-based security advisory council. Furthermore, she assumes a leadership role as an ASIS steering committee member for the crisis management and business continuity community. Additionally, she contributes to the global steering group for the Global Interagency Security Forum (GISF).