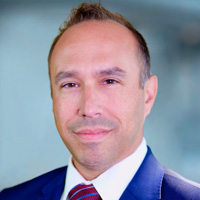 Ben Brydges
Executive Vice President
dormakaba, North America
Ben Brydges is the Executive Vice President of dormakaba North America and a member of the dormakaba Group senior management team. He is based in the company's North American head quarters in Indianapolis. Brydges joined dormakaba in 2020. Immediately prior to his current role, he served as the Senior Vice President and General Manager of dormakaba's Specialty Access Solutions group with direct responsibilities to grow the hospitality, multifamily housing, vacation rental, and time & attendance businesses. He has also led the company's program management and business transformation teams. Brydges is known as a proven leader and people-manager who delivers improved and sustainable performance. He holds a Bachelor of Science in Mechanical Engineering Technology degree and a Master of Business Administration degree from the University of Toledo.