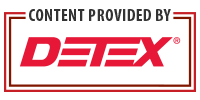 Remember those fire drills we all endured—month after month, walking in long formation down hallways and outside until the all-clear whistle was blown? Today's kids experience that as well, only it's a training exercise designed to prepare them for an active shooter. Sometimes, active shooter drills are now held weekly at schools across the U.S., especially in light of the most recent school shooting events.
Mass shooting drills have become the new normal, and a generation of American students have learned to lock and barricade their classroom doors the same way they learn to react in case of a fire.
A report by the Government Accountability Office found that nearly two-thirds of U.S. schools hold some form of "active-shooter" drills to teach kids and teachers how to react in the event that an armed intruder enters the school.
The same report found that 40 states, including Florida, where the latest school shooting took place, require individual schools to perform exercises or drills to test their emergency plans.
And a report from the National Association of School Psychologists and the National Association of School Resource Officers found that lockdowns have been the standard approach for schools dealing with a threat for nearly two decades and they should remain the foundation of any response plan.
That leaves school security officials with a challenge: how to prepare young students for the worst, without provoking anxiety or fear?
It's a balance, for sure.
According to the National Association for School Psychologists, no matter what type of drill is used, it is essential that all schools be prepared to respond to emergency situations as part of their school safety and crisis planning and preparation. Members of the National Association of School Psychologists' PREPaRE Workgroup offer guidelines to help schools understand what might be considered best practices in the development and implementation of a variety of exercises and drills.
NASP offers guidance on discussion-based exercises, orientations, crisis response workshops, tabletop drills, operations-based exercises and emergency drills, under which active shooter drills fall under. It notes that each state requires a different number and type of annual emergency drills. Some states also require that local public safety agency representatives be present when schools conduct these drills.
What type of drill a school district, facility or enterprise selects to test its preparedness depends upon its set up, risks, where it's located, and more. Overall, as NASP suggests, "as a school considers a full-scale drill, it is essential that it be carefully planned and that it does not cause harm or unnecessarily frighten participants."
That means that it must be done correctly. Because as NASP research shows, while one of the primary goals of crisis preparedness is to develop a sense of empowerment and control, drills that not conducted appropriately may cause physical and psychological harm to students, staff, and the overall learning environment.
---
Detex offers products to keep students and faculty safe in the event of an active shooter. To learn more click here.