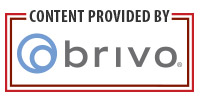 Creating a brand is a long, challenging process, but one that can pay off in the long run. Property owners might not think it is worth the effort to brand a property. People move to neighborhoods, not buildings, right? But, when it comes to multifamily properties, there are multiple benefits of creating a strong brand. Some of the benefits include:
Charging premium rent for your property
 
Utilizing brand loyalty when former residents are relocating
 
Increase resident retention and reduce vacancy
 
Activating amenities, organizing and facilitating events and activities
In this report, we focus on the theory and practice behind branding a multifamily property. Branding is a standard concept for every non-commoditized product but the practices have not been fully utilized when it comes to residential rentals. Now, though, sophisticated multifamily owners and operators are using data and creativity to build valuable brands both on the building and portfolio level. When residents identify your multifamily property with positive emotions, that's an example of excellent branding.
Additionally, we will dig into why branding is important, including the ability to generate a price premium, increase retention and renewal rates, and activate amenities. We'll also talk about the process of creating a multifamily brand from the ground up.
Download this report to learn the benefits of creating a strong brand for your multifamily property. https://resources.brivo.com/reports-ebriefs/effectively-branding-a-multifamily-property#main-content