Coordinating field teams is not a new thing in security response; two-way radios have been a staple of security operations for many years and remain a critical tool for accurate communication. However, using two-way radios alone requires operations' teams to constantly build a mind-map of where everyone is and their status—consequently, it takes a very talented and experienced team to keep all the moving parts coordinated. As organizations expand and their responsibilities grow it also makes scaling an operation incredibly challenging.
That's where SureView Operations comes in–the SaaS platform that provides a single interface to coordinate every alarm and event that comes in your SOC. Ops now includes a new Field Operations module that addresses these challenges head-on and features a map-driven interface to provide real-time situational awareness, displaying the status and location of everyone in the team–onsite or off. The system allows operators in a command center to communicate instantly with everyone in the field and immediately engage them as part of the response.
In addition, when combined with SureView's Mobile App (available on subscription per user),  field teams can access this same information from their smartphone, providing everyone with the same view. The app can be used by anyone in the field team, an officer or guard, a parking attendant, lobby staff, customer liaison, anyone that needs to communicate regularly with the SOC.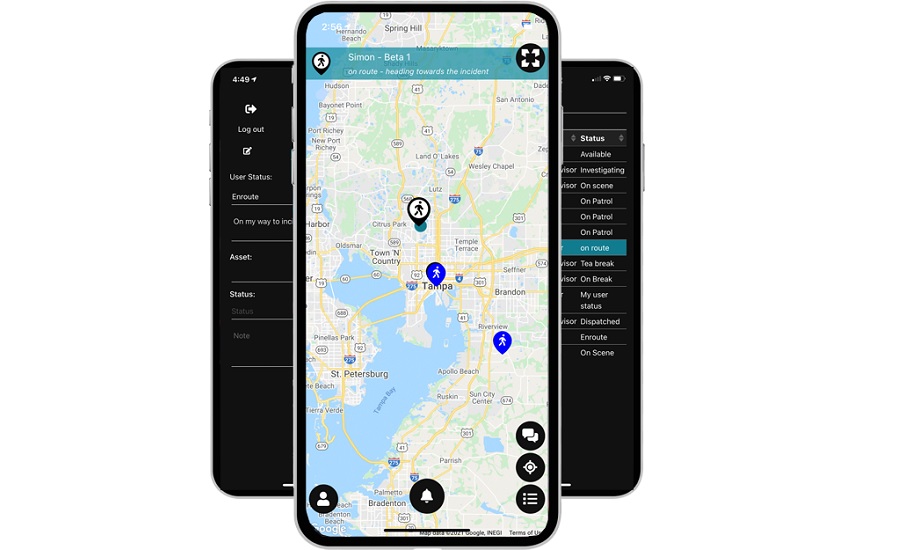 Mobility, Immediacy, Teamwork
The app does five key things:- 
It automatically tracks the location of all mobile users. This provides the SOC a real-time picture of everyone in their team
It enables field staff to raise an alarm to the SOC,  i.e. see something, say something. Mobile users can attach notes, photos, and videos to provide key on-the-ground insights to aid in the response to security events
Field staff can update their status so that everyone in the team has an instant view of who is nearby and available to help with the response
SOC operators can share events with the mobile users to ask for assistance with an event
Mobile and SOC operators can chat back and forth providing real-time communication
Back in the SOC, operators can view and track the comings and goings of their entire field team from the interactive map. They can immediately see who is nearby, share details about the event, chat, or call them for help.They have that all important geospatial awareness.
Flexibility to adapt to any team structure
Of course, not every security operation is the same, different organizations have different definitions and requirements. At one end of the spectrum is the highly prescriptive dispatching process where guards are dispatched to security events and organizations track the SLAs of this activity. Other organizations may have teams that provide executive protection for VIPs and key executives or need to leverage lobby staff for service requests. Each of these scenarios has a different workflow. In SureView, simple tools allow teams to configure their own workflows for their own unique operation.  
Field Operations Can Track Anything
But what happens if your team doesn't carry smartphones? That's okay too: SOC operators can manually update the status and location of team members who report their updates through traditional means such as a radio.
Finally, Field Operations is not restricted to tracking mobile app users, organizations can add any asset that will provide important situational awareness to security response. For example, administrators can add and label static assets to the map—these might include pull stations, Automated External Defibrillator (AEP) units, onsite generators, muster points, the list is endless. For systems and devices that constantly move, such as vehicles or lone-worker devices–the SureView Open API supports receiving real-time location data (lat/long).
Like everything in SureView, every action taken–whether by the Operators in the SOC or teams using the Mobile App–is tracked in a full audit trail. Every status change, every chat message, is tracked and when a mobile user is brought into an event their actions are added to the specific event-audit-trail. These audit trails are a critical part of reporting and provide the backbone of the built-in, SureView Operation reporting module, Insights. Field Operations is a part of every SureView Operations (Ops) account. Ops is a Next-Gen PSIM and the first developed specifically for security teams and to be offered as a subscription service. With simple user-based pricing, Ops enables customers to begin leveraging the power of field operations in hours. For more information visit sureviewsystems.com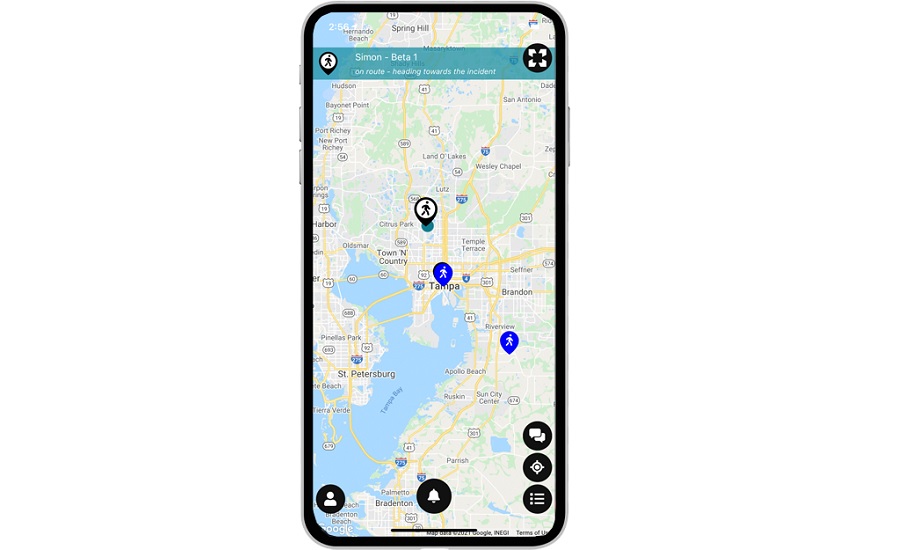 Key Benefits at a Glance
A single view for coordinating your entire security team
Operators in the SOC using wide-screen monitors or Mobile field teams on their smart phones all have access to the same view of the operation. 
Quickly identify the nearest available team member to the event
Utilizing the familiar Google Maps interface, SOC operators can immediately identify the field personnel that are nearest the event. For example, a roving guard, lobby staff, parking attendants, a customer liaison and so on, can also be added to the team. Organizations customize it their own way.
Share event response with available field personnel
As SOC operators need "boots on the ground" to assist in the response to an alarm or event, they need only click a button to share the event to the nearest team member. A push notification will be sent that provides all the key details of the event, all the actions taken so far, and even directions on the quickest way to get there.
Instant communication between SOC and field teams
Whether helping in response to an event or just updating the team, the SureView Mobile App allows users to chat with the SOC, raise an alarm, and share photos, video, and text of an incident.
Mobile App tracks real time location of team
The Mobile app allows SOC Operators to see where team members are and to share what they're seeing. It's as if they're all on the spot together.
Like the rest of SureView, every action taken by the SOC or Mobile users is tracked in a time-date audit trail, providing critical data for reporting and performance improvement.
Field Operations is available as a subscription service with simple, user-based pricing. Most organizations can be operational in just a couple of days.