The Unique Challenges of Corporate Environments
Corporate environments need to strike the right note between making a good first impression and ensuring their responsibilities to staff and visitors have been met. To prevent disruption to the flow of people, minimize inconvenience to users and ensure that a lobby still feels open and welcoming, the right entrance control solution needs to be selected to provide the necessary level of security together with the required design aesthetic. Space might often be at a premium in lobbies but, with threats and risks growing and changing rapidly, the demand for access control to secure open lobbies and office environments has increased around the globe,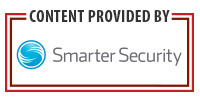 with organizations wanting their employees to feel safe in their places of work. Let's begin by looking at some of the common vulnerabilities facing corporate environments.
Common Vulnerabilities
There are four major areas of vulnerability facing offices which you need to avoid. Let's look at these in more detail and consider ways to prevent them.
1.   Your Building Looks Like it Doesn't Have Adequate Security
Consider what assessment someone looking in from the outside would make about your building. When scoping a potential target, the first thing to be scrutinized by a criminal will likely be the entrance points, especially if your building is busy with deliveries, staff and visitors all coming and going. They will consider how difficult it would be to enter the facility undetected, looking at whether you have an entrance control system, security guards, a manned reception desk, for example.
2.   Your Building Doesn't Actually Have Adequate Security
It's no good having security measures which look impenetrable if they don't actually do the intended job. If you are designing a new security system for your building, you have the opportunity to create something which perfectly suits your requirements. Often, however, organizations don't have the opportunity to design their own, instead inheriting a legacy system which wasn't specifically designed with your requirements in mind and therefore isn't really fit for purpose.
3.   Your Internal Doors are Not Secure
The focus is often only on securing the main entry points. Don't forget internal doors. Whilst securing these main entry points is vital, you also need to consider adequate protection for your internal spaces, such as your data center or HR office, which may be critical to the functioning of your organization or house sensitive data which you wouldn't want to fall into the wrong hands.
4.   Employees Could Unintentionally Be Your Biggest Weakness
Be wary of 'tailgating' – the act of following someone through an open door unauthorized – and collusion by staff. Collusion occurs when individuals purposefully let someone in through a secured point who otherwise wouldn't gain access, whether this be intentional or just an employee 'being kind' by letting someone through a controlled access point who they believe is harmless.
Look Beyond Your Lobby
Having a bank of security turnstiles at the front door will prevent unknown individuals from entering your building beyond reception, but this won't prevent authorized individuals within your organization – or approved external contractors such as service engineers, temporary staff, or cleaners – from being able to access more sensitive areas of your facility. No matter how rigorous your background checks, a belt and braces approach to securing your executive suite, server room and even fire escapes, is the most effective way to minimize any opportunists. This is where Door Detective® comes into its own.
Door Detective operates seamlessly with both pedestrian access control and building management systems to provide a superior level of security and detection on internal doors, for areas such as:
Server Rooms: In this digital age, enterprises of all sizes and sectors rely on data centers – either offsite at purpose-built facilities or onsite server rooms within their own premises – to store large amounts of networked computers, confidential information, and other critical IT assets. This reliance on server rooms and data centers makes them a highly desirable target for criminals and terrorists wanting to cause widespread disruption for organizations.
Executive Suites: Increasingly, the need for entrance control on internal doors to executive suites – housing the top managers of a business as well as confidential information – is being recognized. A standard door, even when normally locked, is not effective at controlling and monitoring who enters and exits. Once doors are open, more than one person can enter undetected through a standard door, known as tailgating.
Fire Escapes: An emergency exit held open by a fire extinguisher is a common sight and is also an open invitation. Fire exits are not as straightforward as you first think. After all, there are many options to consider and there are rules surrounding the hardware you can fit and where. You need to consider both safety and security as the emergency exit needs to remain unlocked to allow for quick egress, but this presents an opportunity for theft, arson or security breaches if it is left unsecured.
For a case study on protecting the corporate environment, read our case study on 55 Hudson Yards in New York, New York here.