There are all types of facilities in the world. Each has their own unique requirements and challenges, depending on their location, vertical market, industry regulations, and laws, to name a few. With this in mind, it might seem difficult for facility and security managers to find just the right security solution to meet their needs.
Despite all the differences, the main security challenges facilities face can actually be quite similar across the board. For example, whether you manage a school or retail establishment, you're likely managing people with varying schedules who need to access a location at different times. And they will likely require access to different areas within the facility as well.  Most importantly though, you'll want to have a record of everything.
The COVID-19 pandemic has only heightened these challenges as time schedules have changed, making it more difficult to manage who's allowed to enter and exit a building and when. Accommodating capacity limits and physical distancing requirements can be a very granular process. With certain employees only coming in on certain days, some solutions may necessitate adjusting individuals' schedules on a case-by-case basis. Additionally, it's necessary to have logs for both compliance and potential contact tracing purposes.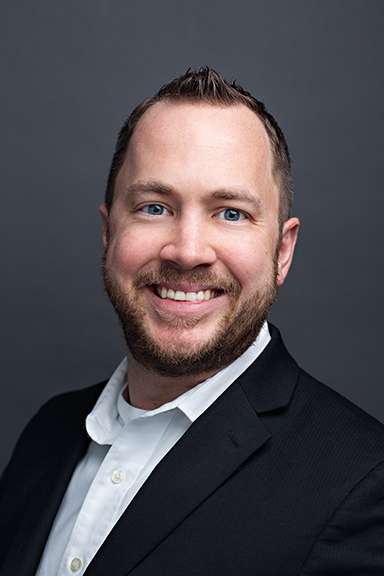 Mitch Mershon, Business Development Manager, End-to-End Solutions, Axis Communications, Inc.
Luckily, many of those challenges can be addressed with an all-in-one access control and video management system—AXIS Camera Station Secure Entry. While video surveillance provides safety, security and evidence, access control proactively helps you keep unauthorized people out and allows authorized people to enter. Combining these two provides many layers of both security and peace of mind.
However, how these two systems connect to and interact with each other falls into two categories: standalone systems (that can sometimes be integrated with each other), or an all-in-one solution with a single, unified interface. Which model you choose can have a significant impact on the effectiveness of the overall system.
Integration vs. unification
The means of connecting standalone systems is integration, which is a term that is widely used to describe systems that work together. However, if they come from different vendors, that integration can be more prone to break when either or both systems are upgraded with routine software updates.
Managing integrated systems may also require switching between two applications to configure settings or simply to monitor and use the systems. And multiple software types may be set up differently or may not sync to the same time server, meaning the access control and video management systems (VMS) may not have matching timestamps. This makes it difficult to associate the right video with the right access control event.
A unified, all-in-one access control solution—such as AXIS Camera Station Secure Entry—offers an effective means of tying systems together. In turn, you can view and manage access control and the VMS in the same interface.
"Having an all-in-one interface is like having a universal remote, making it possible to keep an eye on both access logs and live video without having to remember the particular user interface for each," says Mitch Mershon, Business Development Manager, End-to-End Solutions, Axis Communications, Inc.
AXIS Camera Station Secure Entry is a feature that enables a seamless end-to-end solution unifying physical access control and video surveillance in one powerful platform, AXIS Camera Station. When combined with all core system components such as video recorders, door controllers, readers, and cameras from Axis, facility and security managers gain a complete security solution that is tested and validated to work seamlessly together.
The software is available either pre-loaded on all recorders or with standalone licenses to provide the same user experience from the same interface with no activation or recurring fees. One license is required for each device—so one license for one camera or one door controller, which will support up to two doors.
If you're an existing AXIS Camera Station user, AXIS Camera Station Secure Entry is available as a free software update to incorporate all the additional functionality. Regardless of license type, all features are available at no additional charge, including video redaction, smart search, and other features in AXIS Camera Station.
By providing a visual complement to physical access control, AXIS Camera Station Secure Entry improves almost every aspect of daily security operations at a single site. You can view and manage video and access control from one interface, which provides improved situational awareness and enhanced security. Not to mention, it's easy to use, flexible, and cost-effective.
Intuitive, drag-and-drop operation
Aside from its ability to manage multiple systems from a single interface, AXIS Camera Station Secure Entry is easy to set up and intuitive to use. The VMS and access control systems share schedules, making it possible for you to drag and drop them from one to the other rather than type in codes or perform other complicated, time-consuming actions.
After initial setup, adding and removing users or configuring users based on time and location is as simple as logging in, clicking the person's name, and clicking add or delete. With standalone systems, this often requires updating each system separately. In some cases, this can make it necessary to call your security integrator every time you need to change permissions regarding who has access to what area and at what time.
"To be able to say, 'OK, we just hired a new employee, so all we have to do is input their name, where they're allowed to go, and simply drag and drop them into a group that's predefined' is the definition of ease of use," says Mershon.
Having a unified solution also allows you to easily manage individual doors in real time, which offers several benefits. For example, if a contractor needs to be buzzed into a door that you do not have a video intercom installed, you can pull up the camera feed and the door associated with it. You then click the 'access' button to let them in, and the door immediately locks behind them. This allows you to verify the individual and make sure they can only access the areas necessary to perform their function for a limited amount of time.
AXIS Camera Station Secure Entry allows you to access real-time events—such as a badge swipe—that are linked to a live video. This enables you to more efficiently monitor people and visually confirm the cardholder. You're also able to cross-verify and quickly react if unauthorized individuals are able to enter the premises. In case of an incident, the solution provides an incredible amount of data, such as access control transactions, physical security logs such as 'door forced open', and video recordings, which can help you conduct faster and more efficient investigations.
Customizable and ready to grow with your facility
In business, the primary goal is to grow. This means that your access control and video solutions have to be able to grow with you. If your current solution isn't designed to grow, you might have to replace one or more of those component systems with a larger or more robust alternative, causing you to lose your initial, valuable investment in hardware and software.
AXIS Camera Station Secure Entry allows you to add up to 10,000 cardholders, each of whom can have up to five credentials. This allows you to monitor more users, cameras, and doors. And because you're dealing with a single interface, there's no need to update each system individually. The unified Axis solution provides ease of use and enhanced security today, and it allows you to easily add new, scalable equipment without making large investments or sacrificing functionality. And all of this is done through a single interface.
One contact for updates and support
Vendors regularly offer software and firmware updates and patches to add new features and functionality or to address known vulnerabilities. With standalone integrated systems, there's always a danger that upgrading one  may cause compatibility issues with others. This leads to increased maintenance time and costs.
Furthermore, any time something goes wrong, each vendor has its own technical services team. This means you could be bounced back and forth between two vendors until the issue is resolved. In the meantime, you're left with less functionality and overall security.
With seamless AXIS Camera Station Secure Entry, updates are verified. Before updates are released, they are tested to ensure the features and functionality of each component work together. This provides for smooth and reliable updating that eliminates potential incompatibility. It also eliminates the headache of working with multiple vendors to fix those problems. A unified solution from a single vendor means, in the unlikely event there's a problem, you only have to call one number.
At Axis, quality and testing are at the core of our product development, which means our solutions are highly reliable. We're also dedicated to providing superior service, and our wait times and first-call resolution statistics are among the best in the security industry.
An end-to-end solution that meet today's and tomorrow's security needs
AXIS Camera Station Secure Entry enables a true end-to-end video and access control solution that provides an affordable, reliable, easy-to-use means for addressing the challenges you face. A single, intuitive interface reduces the need for high-level IT skills and knowledge, and it eliminates time-consuming staff training. This unified access control and video surveillance solution delivers enhanced security so you can better protect your people, facility, assets, and reputation with a single-vendor solution that works out of the box and can scale to accommodate your business's growth.