Access Management
Physical
Sponsored Content
Increase Productivity Using Mobile Access Control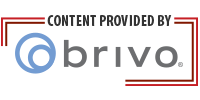 Think of all the ways mobile applications make your life easier and more productive. You can monitor your bank account, book transportation, listen to music, track your physical activity - all via mobile applications.
Your smartphone is always with you, and so are the applications that help you manage your life.
Are you taking advantage of this technology in your professional life? If not, why?
Here is what access control management on mobile looks like for you:
Manage access from anywhere
View live door activity and video footage
Remotely assign and revoke credentials sent directly to the user's smartphone
Unlock doors remotely, even for temporary passes
Protect high-security areas with two-factor authentication using fingerprint and facial recognition already built into smartphones
Here is what access control in a mobile application looks like for your customers and tenants:
Open doors with their smartphone
Take advantage of biometric security upgrades: Use on-phone biometric authentication for high-security areas
Use a credential that is less likely to be lost or forgotten
Have one credential for access to multiple facilities
Want to learn more? See it in action.