Access Management
ID Management Resources
Physical
Identity Management
Physical Security
Identity Management of Employees and Visitors
Sponsored Content
Predict and prevent possible threats with data-based analysis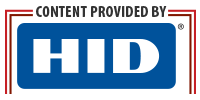 As security's focus evolves, security professionals are no longer only risk mitigators; they are key players in overall business strategy. The truth for every business unit is that it is far more expensive to explain what went wrong than to allocate funds to prevent threats. Yet most organizations struggle to justify preventative spending.
Traditionally, high security organizations spend a fortune annually to ensure both physical and digital security. This includes spending on access systems, security operations centers, alarm management, surveillance and other security monitoring, as well as a large team of security personnel concerned with mitigating emerging threats. However, most of the spending is on real-time reactive systems. Real-time monitoring can only have a positive impact if threats are detected, analyzed, and solved rapidly enough to prevent incidents. The response window where real-time monitoring can prevent loss is measured in minutes if not seconds. Often, a lot of security resources are used up in monitoring these physical and cyber systems, but many have failed to prevent a major crime. The cost of improving real-time solutions often exceeds the threat itself. This short response window makes the spending on monitoring systems very inefficient. When real-time isn't fast enough, the focus must shift to prevention.
HID SAFE™ Enterprise is modern, scalable off-the-shelf software that enables organizations to manage identities — employees, contractors, tenants and visitors ― and their access across physical access systems. HID SAFE Enterprise solves the key identity management challenges organizations face ― onboarding and badging, visitor management, access management and compliance.