Break-in Prevention Features
Physical
Physical Security
Break-in Prevention
SPONSORED CONTENT
Time to Beef Up Security: The Basics of Break-in Prevention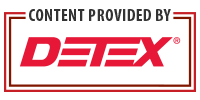 How secure is your facility right now? From time to time we can all benefit from stepping back and evaluating the security of our buildings, our offices, our stores, even if we haven't experienced a threat in a while. Security is something that should remain top-of-mind. When we relax and get complacent, that's when protection is compromised, and theft, or worse, occurs.
So let's take a moment to get back to basics and discuss a few fundamental steps we can take to thwart the efforts of those seeking to pilfer our property. These steps may seem quite simple, but they are critical and can be overlooked if you think you're just in need of a fast fix or have significant budget concerns.
The first thing to understand is that there isn't ever a fast fix. Break-in prevention isn't about any single thing. It would be great if there was one simple preventative step or one impenetrable lock that stopped all intruders. The hard truth is that if given unlimited time and resources the determined burglar will likely find a way to get into your facility. We want to make it as challenging and as time-consuming as possible. At the very least, we want to slow him down long enough for law enforcement to arrive and take care of the problem before they enter.
With that in mind, there are a number of steps you should take to successfully prevent break-ins, and the more of them you address, the more secure your doors will be. In many cases, your efforts to create highly secure entry points may discourage scheming criminal minds from bothering with you in the first place.
Start with a Heavy-Duty Door
Perhaps the biggest mistake anyone can make starts with the door itself. Placing a strong lock on a weak door defeats the purpose, and makes it very easy for intruders to break in. This is why you absolutely need a good, sturdy door. We recommend a 16-gauge door and frame, at a minimum. Too often, we see people using 20-gauge doors because that's what their contractor recommended. There's a good chance the door in your house is more secure than that.
A 16-gauge commercial-grade door and frame is what you should look for, but it has to be reinforced for whatever security hardware you're going to put on it. If you're not sure, ask an expert. Your door security hardware distributor, or a third party integrator can be an invaluable resource regarding this and other break-in prevention matters.
Consider a Full Length Hinge
Now that you've got a strong door, your next consideration is how you hang it. Typically, you see doors with three, maybe four hinges. Since every door on a commercial building must swing out in the path of egress, the hinge knuckles are on the outside where the potential burglar is. Those exposed hinges are just sitting there with a target on them, waiting to be attacked by the industrious perpetrator.
We recommend using one long continuous hinge running the length of the door, for a couple reasons. First of all, it supports that heavier gauge door better than just a few small hinges. Plus, a full-length hinge is much harder for a potential burglar to manipulate or vandalize.
10,000 Pounds of Pull Force
Now you're ready to talk about locks. There are a lot of products out there, but no matter what you ultimately go with, it needs to be tested to withhold thousands of pounds of pull force, preferably more than 10,000 pounds, if you can find it. You're looking for a lock that has as much bolt penetration into the door frame as you can get.
With that in mind, we recommend locking into the floor as well as the door frame. In many cases, the intruder will try to peel up the bottom of the door. The floor bolt that locks the very bottom of the door helps prevent that particular nefarious approach. At the very least, it slows the perp down, because he's got his work cut out for him.
The Astragal
We recommend a good full-length astragal. This device protects the edge where the door and the frame meet. Much like the hinges, the edge between the door and the frame is a prime target for someone with a pry bar. An astragal protecting the latch area is fine, but a full-length version prevents prying at any point along the edge.
Burglar Alarm Down Low
Most people put a burglar alarm at the top of the door, and that is certainly fundamental. As we mentioned earlier, many burglars will try to peel up the bottom of the door. They only need to pry it up enough to crawl under. Your flimsier doors will bend more than you think, which is why we urge you to install a heavy duty door (see above). But for whatever door you have, we recommend you put an additional alarm contact down low. For the perp who attempts to pry up the bottom, that alarm sends a message loud and clear that his efforts are ill-advised.
Door Handles, Visibility and Code Compliance
Door handles can be unwilling accomplices in a burglary. If you must put a pull handle on the outside of your back doors and side doors, don't use anything that a burglar can wrap a chain around, or run it through. Instead, use an offset piece that offers a small finger-pull facing the ground. By doing this, their chains become useless.
Visibility is important. Always remember that good lighting around your door of interest is a deterrent. Burglars don't typically want eyes on them, so avoid having shrubbery or anything that obstructs a good view of your back and side doors.
Finally, building codes are serious and you want to make sure you're adhering to them. Regardless of the locking devices and door security hardware you choose, as a professional working in this field I'd be remiss if I didn't strongly advocate for strict code compliance. There are many regulations to consider, for instance, nothing can stick off the face of the door more than four inches. And you can't put multiple locks from multiple sources on one door. Once you decide to make the investment in beefing up the security of your doors, you don't want to have to incur the hassle and expense of redoing it because you violated building codes. A third party integrator is often a valuable resource to help plan the requirements and installation of such security hardware essentials.
Winning the Break-in Battle
If you take these steps, not only will your facility be more secure, you'll likely deter potential burglars from even making much of an effort. Seeing a sturdy door with a full-length hinge and full-length astragal, with no place to pry open anything and nowhere to wrap a chain and tug, the craftiest of villains will more than likely recognize it's not worth the trouble, and head off in search of softer targets. For those who foolishly proceed with a break-in attempt, they won't get very far before giving up or setting off an alarm.
Good luck and be safe.
---
Detex offers hardware to keep you safe. To learn about any of the products mentioned in this article visit our website.