Security Leadership and Management
Management
Protecting History: A Culture of Security at the Art Institute of Chicago
As museums adapt to a changing audience, one security department is adopting a customer service-centric culture to create outstanding experiences for guests.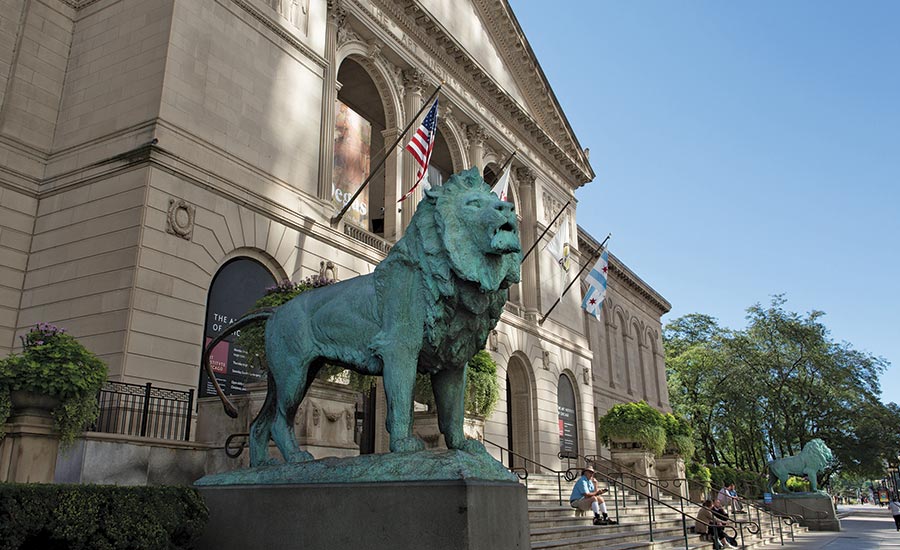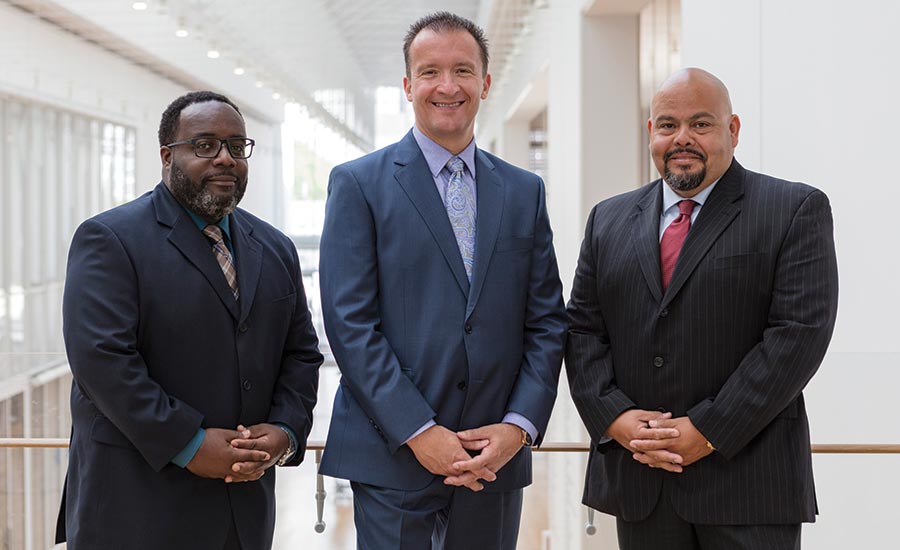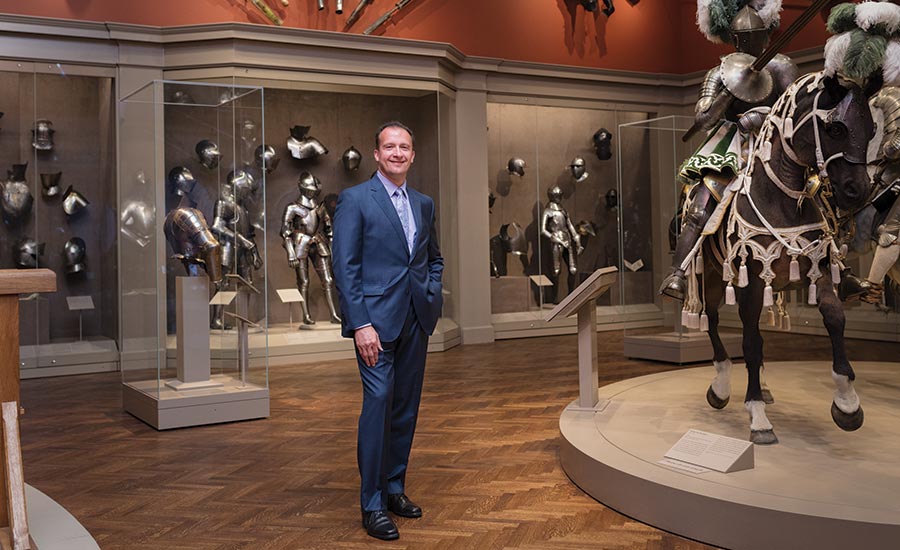 The Art Institute of Chicago hosts 1.5 million visitors annually, holds 300,000 works of art, serves as the venue for hundreds of private events every year and is a cornerstone of downtown Chicago tourism. All of these factors make security absolutely essential and absolutely challenging. "Our security team's goal is to assist our museum's business partners in fulfilling our mission in a very open and competitive environment ," says Russ Collett, Vice President of Operations, who oversees all aspects of security, safety, facilities and the physical plant.
Three years ago, Collett joined the Art Institute as its Director of Security after a 25-year career in the Secret Service. Now, he also leads a coordinated team of in-house and contract security personnel at the Art Institute, working to bring additional value to the museum, improve visitors' experiences, help conserve art and "protect history."
A Culture of Customer Service
The past three years have seen a change in both training and preparedness at the Art Institute of Chicago (AIC). In-house personnel (50 security staff) and approximately 165 contract Securitas security officers receive customer engagement training and lessons on how to deal with difficult customers.
"The culture (of security) had to change because the mission changed," says Corey Burrage, Associate Director of Operations.
The change in focus required a change in recruiting. According to Kelly Stone, North Central Region President for Securitas, who manages the AIC account, recruiters specifically look for candidates with good customer service potential and an interest in art and culture. If someone enjoys art and wants to be in a cultural environment, they're more likely to stay at the AIC with high morale and job satisfaction, Stone says. As a result, the Art Institute boasts around 50-percent long-term retention for its security force.
"We're trying to recruit officers who are reflective of our audience," Collett says, including people with diverse backgrounds, ethnicities and foreign language skills. This helps guests, especially international visitors, better communicate and ask for assistance.
The "top-down" approach to security's involvement in caring for the museum is evident – while walking around the Institute, Collett and Burrage stop regularly to pick up and throw away small scraps of paper or ticket stubs, check on barriers that may be wobbly and interact with security staff by name. "We want to emphasize that 'this is your house,' and if the director of operations is picking up litter, so can you," remarks Collett.
Security personnel can attend classes in the Institute's Ryan Education Center, including sessions where they can talk to and learn from "business professionals with an expertise in security," and learn more about Collett's security motto of "The answer is 'yes,' what's the question?" to encourage problem-solving and business enablement.
Security staff are encouraged to listen to docents as they talk with patrons, and officers use this knowledge to interact with visitors, sharing their insights (hidden images in a painting, for example) and making what Collett calls "Wow Moments." Visitors are encouraged to share these Wow Moments with the Art Institute, and security officers are entered for prizes and rewards throughout the year, including an "Officer of the Month" program that is tied to performance and positive experience feedback, and an annual prize ceremony, attended by AIC and Securitas leadership, where security officers can receive baseball tickets, clothing and prize money as rewards for their successes.
These Wow Moments play an important role for security, as well as customer service, as security officers can use these moments or insights to encourage interaction with certain pieces of modern art, or to discourage touching by subtly drawing patrons back to a safer distance if they're getting too close to the artwork. That reinforces visitors' awareness of security's presence on the property.
A Culture of Prevention
Collett is focusing on building a preventative security program, and he's using a vast array of overt and covert tools and techniques to reinforce it. From subtle signals like "Do Not Touch" signage on the floor in doorways (so visitors' eyes are intuitively drawn to the message as they walk through), to beveled-edge platforms that discourage climbing, to carefully glazed works of art that protect the work without inhibiting the viewer's experience, to simple lines of textured tape on the floor around a pedestal, the Art Institute of Chicago combines security techniques with psychology to illicit the appropriate actions from the majority of visitors.
For the visitors who do manage to get too close to works of art, technology and training come into play.
"We want to balance smart security officers with better technology," says Burrage.
Four in-house technicians manage 800-900 Axis IP surveillance cameras throughout the museum, and they work closely with curators to design and modify surveillance systems to fit around a particular gallery, installation or piece to get the coverage that curators want or insurers demand, especially for works of art on loan. For example, the team would mount 360-degree cameras on whips from the ceiling to avoid having camera views blocked by short walls throughout a temporary exhibit.
In addition, AIC is utilizing Honeywell's EBI (Enterprise Buildings Integrator) 500 to integrate access control and alarms (motion detection, shock, vibration, water, humidity, door contacts and more) into one master command system. Fortecho, a wireless artwork monitoring solution, is being used in a pilot program to protect the Art Institute's temporary exhibit of a Gauguin collection in addition to other RFID technology.
A Cisco analytics system is used to track visitors' and staff's movements, dwell time, where the largest amounts of people are and other metrics. This helps, says Collett, from a situational awareness standpoint: If there's an emergency, AIC staff can use this information to locate and move the majority of people quickly.
The system enables AIC's security leadership to staff according to traffic levels, as well. With the recent increase in the Chicago minimum wage, Burrage says, it's necessary to be strategic about how many officers are on the clock and how to use resources most effectively.
The AIC team also utilizes an internal incident management system, through which security officers report details of every "touch incident" (whether it's an inquisitive child who climbs on an art deco chair because it looks like "Santa's chair" or a visitor who leaves money at a religious artifact). That information is shared with curators so that they can make more informed decisions about the placement and care of art.
A Culture of Collaboration
Collaboration between curators, museum staff, security staff and city officials is a cornerstone of the AIC security mission, according to Collett. "We don't do anything in a vacuum," he says. "Every week, we bring in curators and art experts to ask 'how can we do things smarter?'. It's about humility and empathy, because we're in the service business."
The security budget, too, is built on engagement. Collett works to show curators and James Rondeau, AIC President and Eloise W. Martin Director, what's already in place, and where the system and program could go, and what benefits there could be from changing practices or technology.
"The president and curators also want to protect our people and our art. It's just easier for them to understand if we can show them data," Collett says.
Collaboration also involves getting input from security officers and staff. "This is no sacred palace; we're building a culture of trust," says Collett. In every morning's roll call meeting, officers can voice concerns, share experiences and present their ideas for how to improve operations. Many suggestions include clarifications on signage or wayfinding, and one officer voiced an idea in 2016, during the temporary exhibition on Vincent Van Gogh's three paintings of "The Bedroom," that the museum could add a small ticket booth at the entrance to the exhibit so visitors could purchase the additional ticket there, instead of being turned away to return to the ticket booths at the entrances of the museum.
The exhibit was visited by 433,000 people in 94 days, and the Art Institute benefited greatly from the revenue-generating idea, which has been continued in future temporary exhibits and installations.
A Culture of Preparedness
Collaborations extend even further outside the museum with a layered approach to preventative security. AIC fosters relationships with law enforcement at every level, says Collett, including the Chicago Police Department, DHS, the Secret Service, the FBI's art theft division and more. "We want to stay aware of what's happening around the museum and plan and respond accordingly," says Collett.
For example, Chicago's annual four-day music festival Lollapalooza entertains hundreds of thousands of people every summer, and it takes place directly east of the Art Institute. Collett and his team work closely with the city planners, event organizers and Chicago PD to build up double-layered fencing between museum property and the festival, and the groups continue to share information throughout the event.
If the threat climate changes, AIC has magnetometers at the ready to deploy at entrances. "We manage to the threat," says Collett. Having the technology on hand helps to ensure that there's a speedy and smooth rollout in the event of an incident so that the Art Institute can remain open and safe.
Seasoned security officers are also stationed outside to patrol the perimeter, answer questions and serve as the Art Institute's eyes and ears on the street.
Training extends across departments within AIC as well. The Institute brought in an active shooter expert for four mornings of training, with one session each for department heads, department leaders, staff, docents and volunteers.
Collett and his team developed emergency procedures, based on National Incident Management Systems (NIMS), that are presented to every department head, and everyone gets a hazards folder with speedy tips about how to respond to specific incidents.
Tabletop drills are held quarterly, and outside partners are often included as well (engineering partners, City of Chicago police, fire or emergency services). An emergency operations command kit was developed, so when first responders arrive, they can be provided with technology and gear to see inside the building and assess the situation.
The social media team serves as a one-stop GSOC, Collett says, as they provide instant notification if there's an incident, a complaint, a compliment or a special visitor in the building. Security information is shared with all staff through the AIC intranet site, and the mass notification system is occasionally used for educational purposes in addition to its emergency response potential. Keeping the entire AIC team informed, across departments and leadership levels, is important to maintaining a cohesive, preventative security presence.
"We want to empower the entire staff to be our eyes and ears," says Collett. "Not only are we a museum, we're in the heart of downtown, and there are events everyday around the Art Institute, and having a visual presence at doors, throughout the museum, communicating with our patrons and the public makes a difference."