Management
Physical
Security Education & Training
Video Surveillance
Surveillance Means Savings for School Districts
As students enjoyed summer break, school districts were hard at work upgrading video surveillance systems.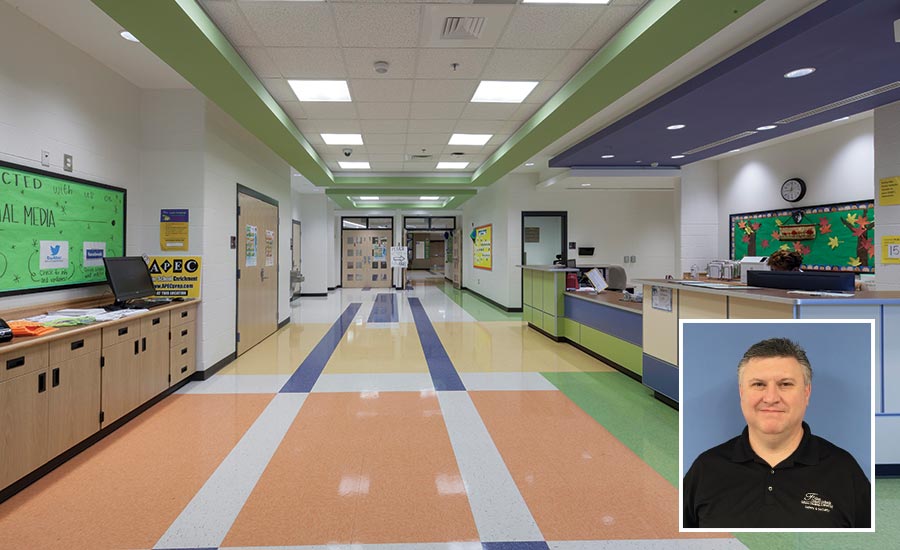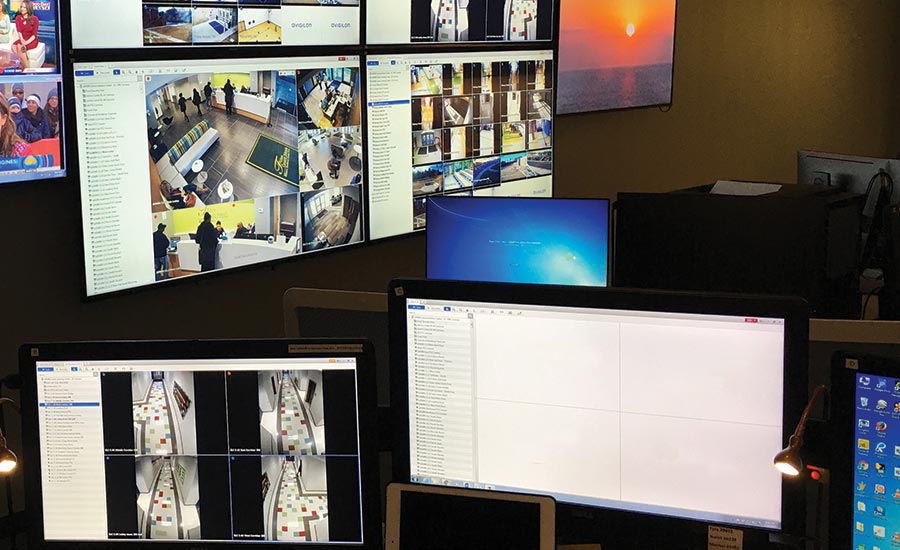 As the 2017-18 school year gets underway, many school districts are testing out newly installed and upgraded security systems. Due to decreasing surveillance camera costs and improvements in system capabilities, school security leaders are finding additional value in upgrades and new installations, from faster response to more satisfied staff to real budget savings.
Kevin Wren, Director of Risk, Security and Emergency Management for Rock Hill School District in South Carolina, used some of the funds from a $110 million bond referendum for a major security upgrade for the district, which is located 20 miles south of Charlotte, North Carolina, and serves approximately 18,000 students. In addition to access control and intercom upgrades, some of the security funding was used to evaluate the video surveillance system and both double the number of cameras in the district and move to an open platform. Wren and his team also set district-wide standards for where cameras should be installed, which helped them evaluate which schools and facilities needed them most.
Working with Axis Communications IP cameras and Video Insight's video management system, the new surveillance system allows the district to reap some unexpected benefits, including time-savings for administrators ("With two clicks into the camera system, they can review the history of a fight and avoid hours of student interviews and conflicting stories," says Wren) and cost-savings on lighting.
"With CPTED principles, it's all about lighting, lighting, lighting," Wren says. "But there's some research on flipping this and having zero light. Consider the criminal: do you want them to be able to see the environment – what they could steal or vandalize – or not?"
Certain facilities within the district are utilizing a "blackout" process, so once the burglar alarms are set, all of the lights can be turned off. Low-light technology embedded in the surveillance cameras enables school officials to still identify vandals in the dark, and if an alarm is tripped, the interior lights come back on, to ensure identification, scare off burglars and alert the schools' neighbors that something is amiss. But for the most part, the lights can remain off throughout the night.
"The blackout process isn't for everyone, but it works at Rock Hill," says Wren. "We did a cost/benefit analysis before implementing it, and if we lost $3,000 to $4,000 a year in burglaries and vandalisms but saved $120,000 in energy – about two teachers' salaries – per year, that's worth it."
For Fulton County Schools, which bookends the north and south sides of Atlanta, Georgia, an enhanced video surveillance system is helping security personnel deploy their resources and officers more efficiently.
With 105 school campuses and nearly 97,000 students, the two sides of the district are about 80 miles apart, which is a long way for safety personnel to drive in the event of an emergency. The benefit of a high-quality surveillance system is the ability to arrive on the scene virtually, says Paul Hildreth, Emergency Operations, Safety and Security for Fulton County School System.
"In one incident, there was smoke in a building, and the school decided to evacuate. It would have taken a centrally-located officer 40 minutes to drive there, but we could use the cameras to check for visible smoke or flames and inform first responders," Hildreth says. Similarly, security personnel can use the cameras to verify if an after-hours alarm was tripped by a burglar or a football coach or staff member who forgot something.
"Our alarms response officer might be sitting in Sandy Springs, and the alarm is in Milton, 20 miles away. We can use the video to dispatch more effectively," he adds.
Recently, Fulton County Schools upgraded from an analog system to an Avigilon HD video surveillance system, with built-in analytics such as "appearance search technology," which enables users to review video from earlier in the day to find a student and then search for any instances of that person before or after, which has proved useful when finding students who go missing from their classes.
"There's often the challenge of needing to adequately explain the need for security changes and improvements, but evidence is what sold this system," says Hildreth. "District leaders can come to the Emergency Operations Center, and we can pull up absolutely clear camera views with pan-tilt-zoom, and it begins to sell itself."
The new surveillance system is now in 15 of the district's schools and four administrative centers, with 17 more schools to be added soon. Hildreth is looking into adding additional analytics capabilities to the system, including facial recognition.
This year, the Rock Hill School District is piloting a sound intelligence program, which should help alert administrators when a conversation begins to escalate into an altercation by detecting changes in pitch, tone and cadence. "Around 80 percent of fights start verbally," says Wren. "We're hoping to lower the number of physical fights by having a quicker response to the verbal side."
He adds: "Security technology is expected nowadays. Next, we're working to adopt NCS4 standards for our sports facilities and games, working on weapons-screening for all patrons. Ten years ago, that conversation would have been dramatic. Now, this is normal, almost expected. It's a cultural change."


I want to hear from you. Tell me how we can improve.