Security Enterprise Services
Management
Reaching the Widest Audience through Emergency Notification
Whether on campus or across the globe, having fast emergency notifications can save lives.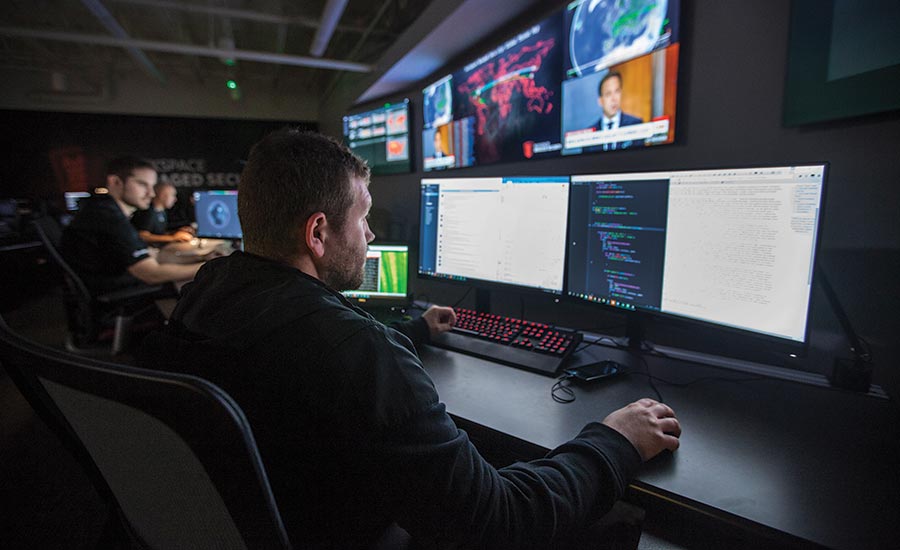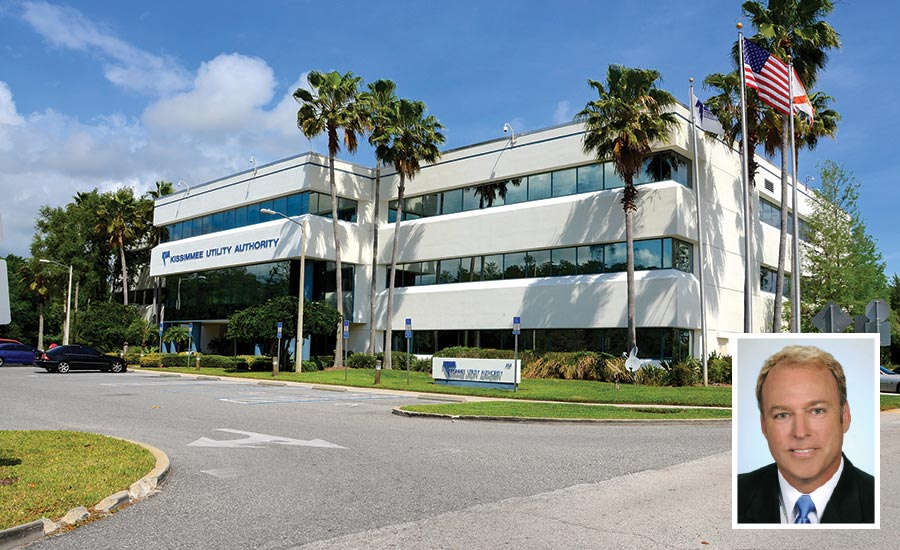 During an active shooter incident, seconds count. Sixty-nine percent of active shooter incidents between 2000 and 2013 ended in five minutes or less; 60 percent ended before police arrived, according to FBI statistics. In a situation where it could take law enforcement up to 30 minutes to arrive at the scene and coordinate a response, those first moments of action within the enterprise are vital to saving lives.
The expansion of the mass notification system at the Kissimmee Utility Authority (KUA) headquarters in Kissimmee, Florida, was predicated by a very close call. A man in the headquarters in line to pay his bill began to become belligerent and acted erratically, and eventually threatened to go get his gun from his vehicle.
"We studied our response afterward, and we did everything wrong," says Jef Gray, Vice President of Information Technology for KUA. During the incident, more and more employees came toward the area to see what was wrong and to back up the employees at the front desk. This, Gray says, would have only served to make an easier target if the man had brought in a firearm. After the incident, he and his team studied the video of the situation, and Gray took a law enforcement course on active shooter events. As a result, access control measures were improved and a wireless mass notification system through Alertus was added.
In the event of an incident, be it an active shooter or a fire, security personnel can almost instantly alert staff throughout the corporate campus through beacons, sirens, a computer screen takeover, a Cisco VoIP phone takeover, email notifications and an app.
"I don't want anybody not to know there's something going on," says Gray. He also wanted to ensure that activating the alarms takes seconds, not minutes, so he worked to ensure the security system is seamlessly integrated, so if an employee presses a panic button, that security operator can raise the alarm, verify the incident over a surveillance camera, lock down specific areas of the building to trap a shooter and keep other doors open to allow the fastest evacuation. There's also a failover system so the security personnel can move to a safe location next door and control the system remotely, giving additional information to first responders.
"We can get everyone out of the building in two minutes," says Gray. "And we can do this as fast as possible through technology." The app also enables two-way communication, so if an employee is not currently in the building during an incident, he or she can be alerted to stay away and to check in.
While some employees tended to dismiss the new procedures and technology when they were first presented, after the Pulse nightclub shooting just 15 miles away from the KUA headquarters, employees immediately appreciated the effort Gray and his team were taking.
"Everybody thinks it won't happen to them, but they do nothing to prevent it," says Gray. "You don't expect to get in a crash, but you wear your seatbelt. You don't expect to have a fire, but you change the batteries in your smoke alarms. There are always excuses – budget, for one – until something happens."
Preparedness and duty of care also drove the adoption of mass notification tools at managed cloud computing company Rackspace. As a global company, their employees are widespread and frequently on the move, which makes timely and applicable notifications challenging. Rackspace is utilizing critical event management platform Everbridge, as well as integrations with Alertus for computer screen takeovers and international travel security service International SOS, to keep employees informed on the go.
Rackspace's Director of Global Enterprise Security, Mark Terry, says that during the March 22 terrorism attack in London, the enterprise used Everbridge Safety Connection to launch a message to all UK-based employees (or "Rackers") to check in, give them alternate routes home, or inform others to shelter in place, depending on their location. The system's integration with International SOS also automatically uses travel itineraries to update notification lists, so Rackers traveling in the UK at the time would have been included in the notification as well.
Rackspace can also use the system and other data feed tools in its GSOC to monitor for potentially hazardous or troublesome situations such as protests or taxi strikes, which could impede an employee's travel plans. They can then use the mass notification tool to inform them of the issue and alternate routes. Employees traveling to potentially questionable regions can activate the Safety Connection tool, which then prompts a check-in every five minutes, so the GSOC operator can monitor the employee's position and know faster if something goes awry, says Terry.
"It's life-saving equipment," he says. "What price can you put on life safety?"
10 Things You Can Do to Improve Your Emergency Response Preparedness
While investing in large-scale security technology systems is a solution for some enterprises looking to improve emergency response, there are a variety of steps enterprise security leaders can undertake to improve preparedness that require little or no budget. Jef Gray of the Kissimmee Utility Authority outlines his top 10 steps to building a more prepared workplace.
Install magnetic locks and key authentication systems. Not only is a card-controlled maglock system more difficult to bypass with a gunshot compared to a traditional lock and key system, it can be remotely locked and opened, and monitored for activity, which can be useful during a lockdown, lockout or evacuation. Gray also adds that access control systems can be used in concert with surveillance to locate individuals and either trap or free them from different areas.

Improve your video surveillance with context. Gray recommends adding phone numbers or extension numbers to the name of each camera so that operators or first responders can call the nearest phone in the camera view to alert employees to potential danger or request more information.

Prepare a fire box with a set of building keys, a contact list, a floor plan and any other items requested or required by local authorities to help emergency responders.

Add an alert system. Notification is the key to saving lives in an active shooter event, says Gray, and utilizing multiple layers of communication (SMS, screen pop-ups, phone displays, alarms and beacons) enables maximum coverage.

Dedicate a failover location, and practice its use. Parking lots and open fields are not safe during an active shooter incident, says Gray. Determine a safer location for employees to shelter during an incident, and develop a failover location where security personnel can remotely access the security system to provide first responders with live information, lock or unlock doors, and show who may be injured or hiding.

Take names. Emergency responders will start by asking who is still in the building, what they look like, and where they are, says Gray. Be able to provide a company directory with photos.

Educate employees using videos such as "Run. Hide. Fight.", annual meetings and group training, annual system tests and annual drills.

Develop your hostile threat plan and practice it with local police. Training helps them learn your facility, and it familiarizes your personnel with the correct actions they should take, says Gray. Testing your plan also helps to identify potential shortfalls.

Install panic alarms at the desks of the most at-risk employees, such as customer service stations, front desks, etc. Surveillance cameras can also be linked to train on these positions at the touch of the panic button.

Develop a building map. Gray and his team used free 3D software to develop a floor plan with all offices and their numbers, and they made the images available to emergency responders to use during an incident. He also recommends adding the door numbers to the inside of every office door, so if a person is trapped inside, they can easily identify their location when calling for help.


I want to hear from you. Tell me how we can improve.