Arenas / Stadiums / Leagues / Entertainment
Physical
Sectors
Identity Management
St. Louis Cardinals Hit a Homerun with Iris Recognition
Supplementing existing access control with biometrics helps to streamline St. Louis Cardinals' entry into the exclusive clubhouse.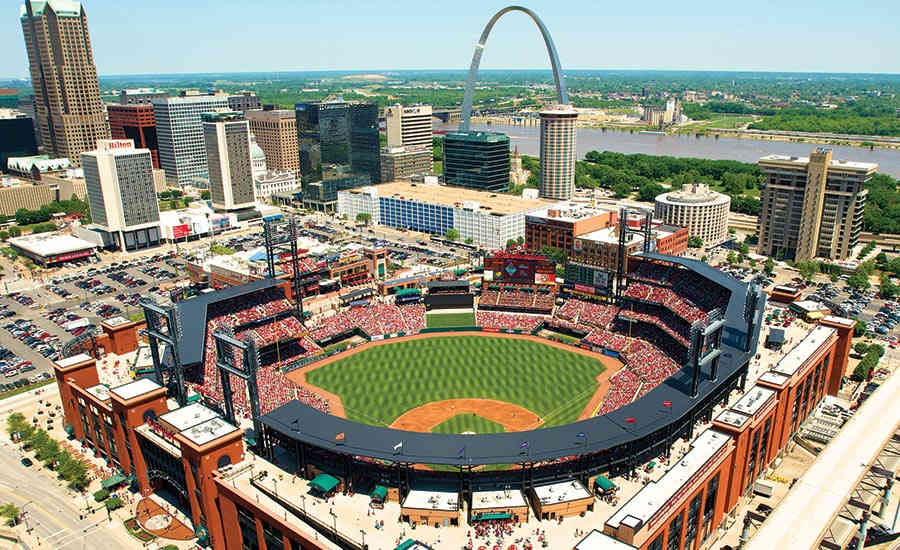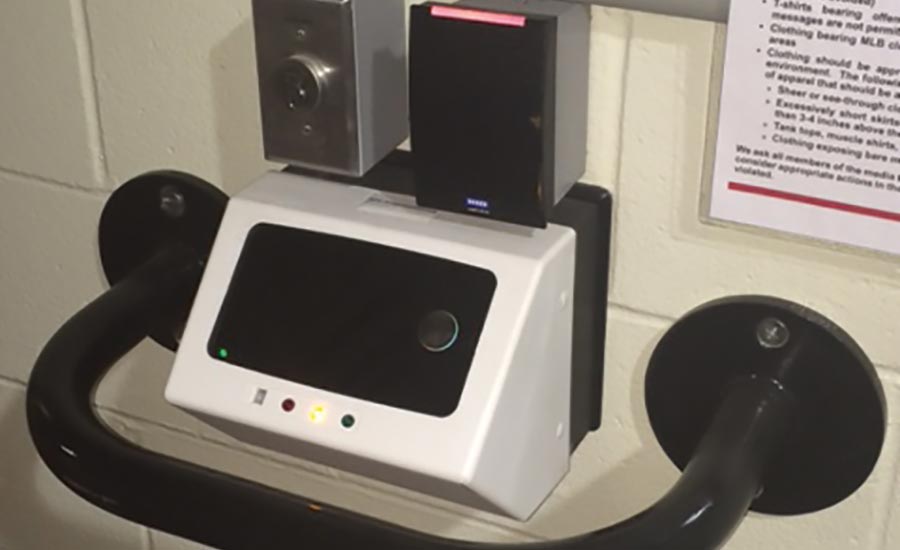 Busch Stadium, a 46,000-seat ballpark in downtown St. Louis, is the center of a bustling revitalization of the area, anchoring a new entertainment district, Ballpark Village, and producing millions of dollars in annual revenue, not to mention a top-notch baseball team.
However, all of these factors combine to create a high-risk environment that's challenging to secure. According to the St. Louis Cardinals, LLC, Stadium Operations Systems Coordinator Stanley Ruchalski, the stadium has some very attractive features that could single it out as a terrorism target: crowds, live broadcasts, a downtown location near highways and the Mississippi River, and the iconic symbol of American baseball. "We have to be cognizant that we could always be a target," Ruchalski says. "We lean on technology quite a bit to stay aware."
The Cardinals' investment in proactive security technology and services is evident – Busch Stadium has a 24/7 guard staff, and the leadership team works closely with law enforcement, building a close relationship with the local Fusion Center, FBI and local law enforcement. Surveillance technology is visible and covert across the property, and Ruchalski is looking into sharable federated views of some cameras to share with law enforcement during events.
Access is managed with both physical locks and keys and electronic access control, with this redundancy being retained in case of a power failure. The electronic system is auditable, and Ruchalski and his team can restrict access to different areas as needed, or cancel credentials if someone leaves the team or the company.
For the players' clubhouse, however, an extra layer of security and convenience was put in place. This area is located on the busy service level of the ballpark, and it includes a weight room, the athletic training offices, a massage and spa area, a kitchen, coaching offices, video coaching rooms and the dugout. Working with SRI International, iris recognition equipment was installed to enable players, coaches and team support staff to gain access to the exclusive area without needing their badges or a key.
Previously, the clubhouse doors would be left propped open, which was a challenge in such a busy area of the stadium. Keys were out of the question, as too many would need to be issued to track. Ruchalski tried issuing badges, but players can be traded and forget to turn the badges back in, or cards get lost or forgotten somewhere, which causes a headache for both the players and Ruchalski.
"We decided to look at biometrics as a way to avoid issuing cards and keys to players and coaching staff," he says.
But why iris recognition? Ruchalski looked into other forms of biometrics: Facial recognition was still developing, and players' ballcaps could obstruct the image. Fingerprint and handprint biometrics were more accurate during the tests, but the readers weren't built for the larger hands of the athletes or dirty or dusty hands.
The SRI International iris recognition program can enroll users in 30-40 seconds using a handheld device and a WiFi signal, Ruchalski says, and it's no inconvenience to users. The iris data is unique to each individual and cannot be shared or duped like a badge. The iris-scanned access is also auditable, so Ruchalski can track who entered the area and when. Players no longer need to prop open the clubhouse doors for each other because they are each enrolled in the iris recognition program, and forgetting a badge no longer denies them entry to the facility.
The system also makes access control more hands-free for players, especially if they're carrying luggage or equipment, so they don't need to search their bags and pockets for a card as they approach the door.
"There's no single solution to resolve every threat," says Ruchalski, "but we're working to maintain alert and be proactive."