Video Surveillance
Are Megapixel Cameras Worth the Investment?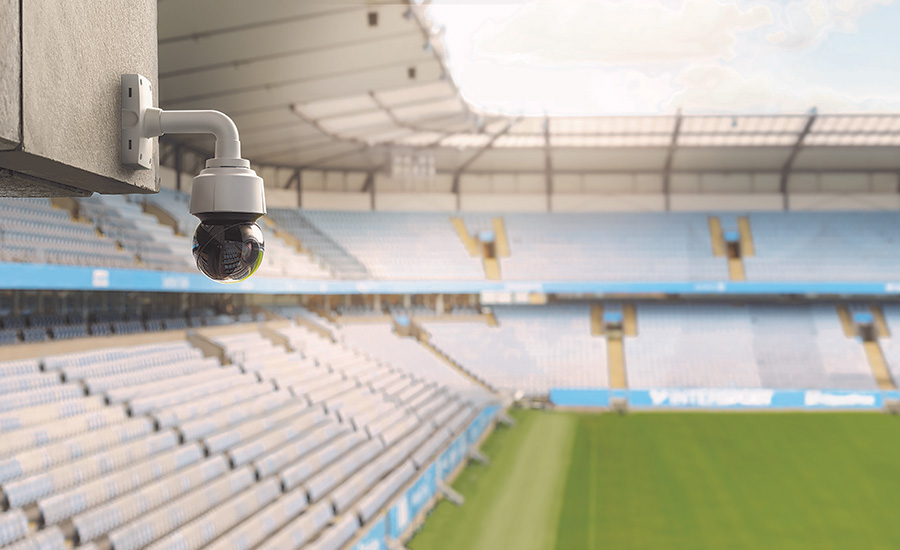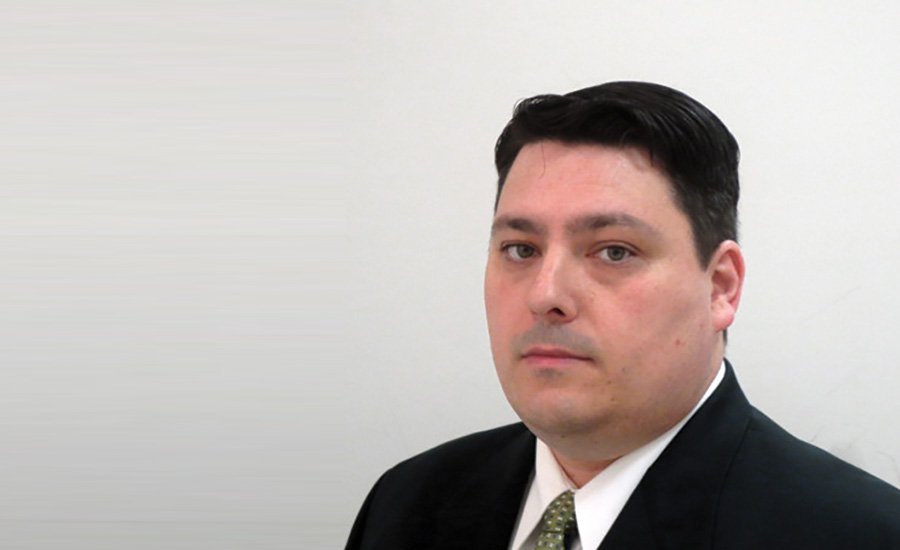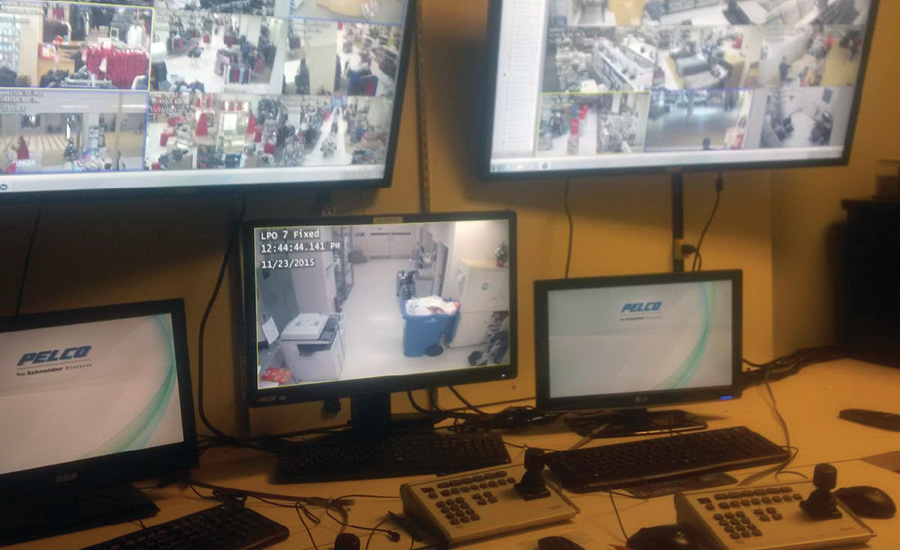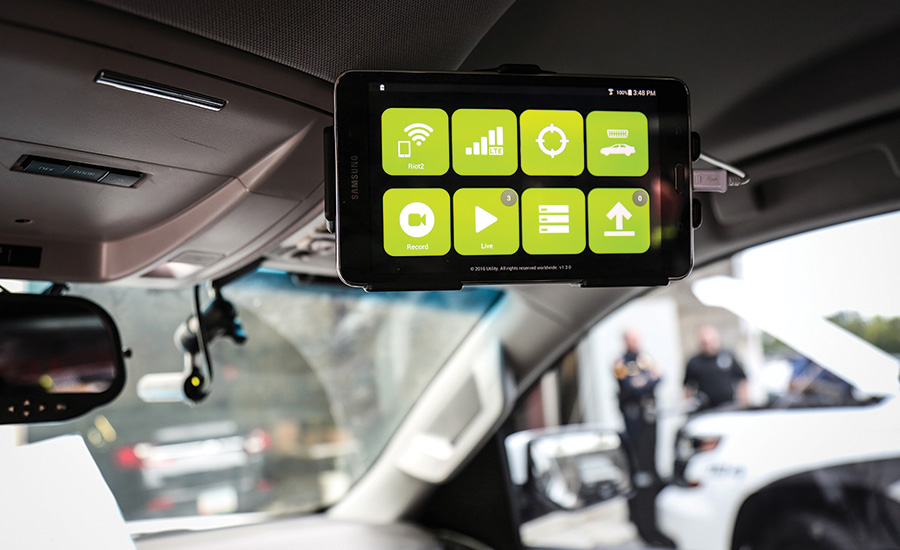 First, a bit of rightsizing. High definition (HD), HDTV and megapixel cameras do not necessarily mean higher quality images – big does not automatically mean better. Sometimes cramming more pixels on a sensor chip degrades the quality. As the pixels get smaller, they are less sensitive and worse in low light, and can produce grainy, "noisy" images.
Still, an HD or megapixel camera often can replace a number of legacy cameras at measureable product and installation cost savings. In many instances, these cameras allow security staff to digitally zoom in on specific details of images. And, in growing numbers, security video adds value to business and operation needs beyond security and life safety.
A megapixel number makes it easier to compare two different cameras. But the more megapixels a camera has, the more it costs.
No doubt, it's all about the "dots." Essentially, a pixel is one dot of information in a digital image, which can be made up of millions of tiny dots. A 10-megapixel image, for instance, contains approximately 10 million pixels, while an 18-megapixel image contains 18 million pixels. A full high-definition image is 1,920 pixels by 1,080 pixels. That amounts to 2.07 million pixels or two megapixels. Adding more pixels means capturing more information, but sometimes at lower quality, especially when the data is being processed to be shown on an HD screen.
More Megapixels, Less Cameras
In some cases and locations, however, bigger can provide additional business benefits. For example, a 29-megapixel camera can provide the coverage area of more than 95 traditional VGA cameras, according to marketing claims.
The most common megapixel resolutions are one megapixel and two megapixels. One major difference is that the 1080p cameras have two times the resolution – pixels – as compared to 720p. A 1080p has 1920 by 1080 resolution or 2.07 megapixels. A 720p camera resolution has a resolution of 1280 by 720 or 1 megapixel. There are two types of 1080, however. 1080i video is "interlaced." It contributes to a sense of motion and reduces perceived flicker. 1080p video is called "progressive scan," The latter makes images look sharper and more defined.
With common 1- and 2-megapixel cameras, a full frame rate of 30 frames per second (fps) is standard, though for higher megapixel camera counts (5 and higher), end users must plan for lower frames per second and an increase in network use because of the high bandwidth that is required to transmit information to the camera.
Whatever the technical mumbo jumbo, it comes down to how the technology is applied, whether as value to security or as a way to add business value to the bottom line beyond security.
Management and Security Both Gain
Dale Robertson, assistant coordinator of audio/visual services at Mississippi State University (MSU), realized the security advantages of high scoring megapixel cameras or Davis Wade Stadium at Scott Field with a capacity of 61,337. Not shy about leading edge technology such as a state-of-the-art high definition video board and LED ribbon boards, the university – thanks to integrator VideoSurveillance.com – created multi-megapixel surveillance that includes a 29 megapixel camera and a network video recording system to protect the stadium.
With four HD cameras mounted outside the stadium's press box, the university's management and security personnel can pinpoint any suspicious or violent activity within the stands and respond in a matter of seconds. The seemingly innocuous act of hurling a plastic cup can turn into a physical fight. So integrator VideoSurveillance.com advised that a high megapixel camera was essential to capturing the amount of detail MSU wanted, especially in light of the overall size and various areas that needed HD monitoring.
"In the past, we've had security personnel all over the stadium, who would radio one another to check in on any incident that might be occurring, but then by the time they'd figure out what's going on in that section, it'd be over with," says Robertson. "It's a way to prevent these types of issues from happening. If people realize they're constantly being monitored on camera, we hope that'll deter them from engaging in poor behavior."
Mandate for More Details
High-megapixel cameras were needed to capture the amount of detail that MSU required. With a multi-megapixel approach, four super high resolution cameras were required to monitor one whole side of the stadium, far fewer than typically needed for this type of application.
Adds Robertson, "The megapixel camera was able to take a great shot, and then we could go in afterwards to zoom in, which was an incredible feature. If I'm looking at a group of several thousand, I can easily focus on one guy or girl and see them so well – it's just so cool."
The integrator provided MSU with a 24-port PoE (Power over Ethernet) network switch to deliver power and data to the camera system. The PoE switch enables MSU to expand the camera system as needed. And MSU may not need to hire additional security personnel to cover the stands, since video evidence will play an integral role in attending to rowdy fan behavior.
In another megapixel success story, New Jersey-based Mattawang Golf Club, open to both club members and daily fee players, concluded that an IP security camera system would provide security and operational monitoring. The club's maintenance and security manager Richard Lyman identified primary issues he needed to address with a new camera system.
For indoor monitoring of the clubhouse, a day/night dome camera with 720p HD resolution at 30 frames per second produces clear images of every person who enters and exits the facility. The driveway leading to the clubhouse needed round-the-clock surveillance, particularly during off-hours and at night when the facility is closed. Anyone who stole from the clubhouse or vandalized the property most likely entered and/or exited through the driveway. Installing a high-definition camera with a good driveway view would identify criminal vehicles and license plate numbers.

Catching Sneak-on Golfers
Most public golf courses have had their fair share of sneak-on golfers. The club had no consistent way of catching these offenders since the clubhouse counter attendants were not always able to monitor the areas on the far side of the parking lot where golfers could park and enter the golf course. By installing outdoor surveillance cameras, management monitors cars entering the driveway, and other vulnerable areas that aren't always manned by an attendant. In addition, a front entrance camera would enable management to capture video and identify faces of anyone entering and exiting the clubhouse.
For Andy Freitas, corporate loss prevention, health and safety manager at Sears Canada, the retailer headquartered in Toronto, he wanted "the maximum return on investment" in his security cameras and NVRs. Similar to other security professionals, Freitas is migrating to megapixel IP video. He says, "While cost rules all," it's a constant matter of "understanding what is the technology for us." So cameras are used beyond security.
The bottom line: "It's sales per store," he says. And it is important to work in collaboration with others within the context of retail and distribution management as well as the more typical security, health and safety issues. "Analytics is a great and useful tool" that can fit into a retail business model. So are 180-degree cameras, Internet of Things and big data. He adds that "IT is my best friend and business partner."
Migrating from Amalog
Zak Adams knows about the megapixel evolution, too.
Owner and manager of Newclare Motors in Mission Newclare, west of Johannesburg, South Africa, Adams is no stranger to the grittier side of operating a 24-hour business in a fairly tough neighborhood. As part of the knockdown-and-rebuild of his Shell filling station, Adams decided to source and install an upgraded version of his existing analog surveillance system. He saw value in high definition network cameras and was adamant that his chosen surveillance solution had to possess the necessary intelligence to provide more than just a picture; he wanted a system that could interpret activities and operate as a value-adding business tool. Adams' insistence on quality resolution made a firm case for the deployment of HDTV network video. Fifty-three network cameras now provide surveillance of Newclare Motors and actively discourage criminals.
Moving to megapixel cameras also depends on the industry and its practices.
According to Justin Wormell, president of integrator Security Source of Wilmington, Massachusetts, with depth in multi-location retail, says some security departments are slower to adapt megapixel cameras due to price but prices are coming down and analytics makes megapixel more attractive. Concerning getting more business value, Wormell, who handles Ottawa, Canada-based March Networks technology, points out that today more folks are involved in camera decisions. There could be human resources, marketing, store management so that the technology and analytics can do more things such as heat mapping and people counting, he notes.
When it comes to 4K, Wormell believes the technology is there but not the cost. He does see growing interest in 180- and 360-degree cameras.
Larger Pipes to Handle Megapixels
Infrastructure and storage also play key roles when enterprises step up to megapixel cameras.
Modern high-definition IP video surveillance systems generate massive amounts of critical, sensitive data. Capturing, protecting and mobilizing this data are paramount, and a very challenging task for traditional IT infrastructure.
There are larger pipes today with the total network as well as converged and virtual storage, says Philip Lisk, director of information technology at the Bergen County Sheriff's Office in Hackensack, New Jersey. He has put together a top notch technology-based set of solutions which include a shared wired network as well as wireless mesh net. "There are not many unknowns with analytics and virtualization. Make sure to increase the amount of storage for quality and useable video," adds Lisk.
---

Mobile Capabilities Make Sense
S.E.A.L. Security Solutions of Houston, Texas, has selected a video management platform to support its redesigned fleet of mobile security and surveillance trailers. The company's mobile security camera trailers feature up to six, high-resolution PTZ cameras on a telescoping mount that transmit video via cellular 4G back to S.E.A.L.'s central command and live monitoring center.
S.E.A.L's mobile camera systems provide a convenient and rapidly deployable solution for remote security and surveillance at construction sites, businesses, parking lots, outdoor events and other locations where there is need for temporary 24/7 security. According to Rhedonda Cox, S.E.A.L Security's director of surveillance and business development, all of the firm's camera systems also come standard with armed emergency response.
---

In-Vehicle Video Recording
Video is becoming more prevalent in law enforcement.
The Baldwin County Sheriff's Department in Alabama and the Cameron Parish Sheriff's Department in Louisiana will equip their patrol cars with smart, in-vehicle video recording technology.
In addition to creating a 1,500-foot Wi-Fi hotspot around the vehicle, the technology integrates video recording features with advanced communication capabilities. The approach can activate specific recording triggers that automatically initiate video recording. These triggers are set by the each law enforcement agency's individual recording policies including light bar sensors in concert with door opening, rapid motion, geofence entry, to name a few.


I want to hear from you. Tell me how we can improve.