Identity Management
Finding Control and Accountability through Mass Notification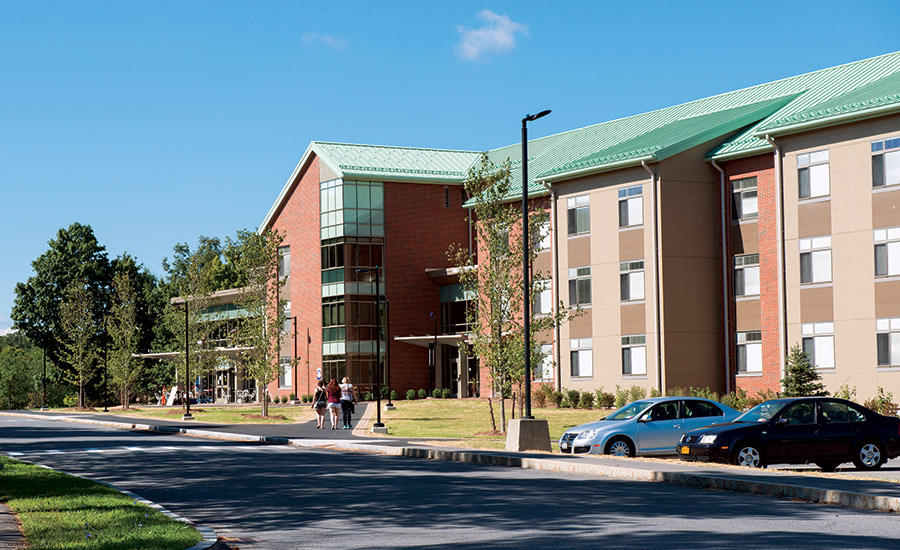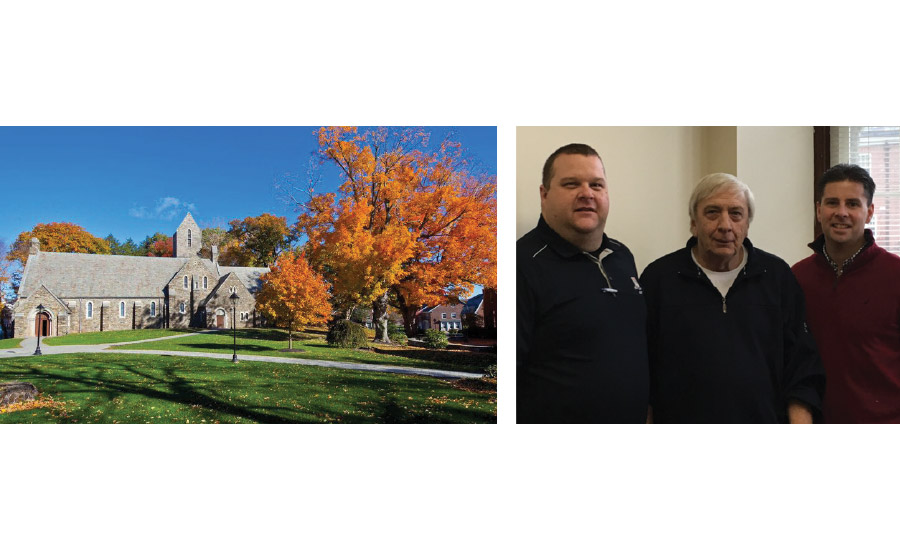 Faster response in an emergency may depend on forethought and long-term planning.
In 2014, Virginia Tech University was ordered to pay $32,500 in federal fines after the university did not provide an adequate warning to its campus at the beginning of the infamous April 16, 2007, mass shooting. It had been determined also that the university had inconsistent policies on the timely disclosure of safety threats. A mass notification email was sent to students, staff and facility at 9:26 a.m., more than two hours after the initial shooting of two women in their dorm room, and less than 15 minutes before student Seung-Hui Cho opened fire in Norris Hall. By the time most people on campus had read this or the subsequent email blast at 9:50 a.m., 33 people, including Cho, were dead.
At the Kent School, a private college preparatory school in Kent, Connecticut, Brian Hunt was determined to avoid the hang-ups that could lead to a delayed notification in the event of an emergency.
"This is the world we live in", says Hunt, the school's Safety Director. "Early communication is the key to control in an emergency, and then getting information out as quickly as possible, enabling a faster reaction should anything happen."
Working with Siemens to provide mass notification throughout the 19-building, 1,200-acre boarding school, Hunt and seven other school officials (two are on campus at any given time) can activate "easy buttons" to send pre-recorded messages through the fire alarm system and Power over Ethernet (PoE) speakers as well as text and email messages.
The system includes a type-to-talk feature, so administrators can type in customized messages on the fly, and the same language can be distributed through speakers, email and text messaging. Computers physically connected to the school's network receive a message notification on the screen which must be acknowledged before normal function can resume. The school can also use the "General Alarm" function, which calls for students and employees to gather in pre-determined meeting places so everyone can be accounted for.
Rolling mass notification into existing systems, such as fire alarms, has also been used on the State University of New York's New Paltz campus. According to SUNY University Police Department Chief David Dugatkin, the university used to rely primarily on outdoor speakers to distribute emergency notifications, but outdoor speakers can't give the university 100-percent coverage, he says. Strong rain or wind could muddle the sound, and people inside the buildings might not be able to hear clearly.
"We wanted to add another level of safety, an additional level of protection," Dugatkin says.
He gained buy-in for a mass notification system expansion by rolling it into existing projects, such as new construction on campus or building renovations.
"When you're calculating the cost of the system, adding a few extra thousand into a multi-million-dollar project is more palatable. Adding this system into the construction costs is minimal," says Dugatkin, so it was easier to get buy-in to a valuable security asset.
Moving forward, he is working to add digital Voice over IP (VoIP) phones to residence halls and buildings that are not slated for renovations. These phones would function as "alert beacons," tying into the mass notification system (WAVES 8.0 from Eaton) and broadcasting the message through the phone speaker into the residence hall lobby, in addition to activating a strobe light and scrolling message on the screen.
One of the challenges of sending mass notification messages is scripting an efficient, informative statement in a hurry. Some systems enable users to program in messages in advance and script others on the fly, and establishing a chain of approval is key.
This can, in some cases, put a lot of pressure on the dispatcher during an emergency. At Alexion Pharmaceuticals, Inc., which develops treatments for ultra-rare diseases, having mass notification templates for global security operations center (GSOC) analysts to use helps to reduce stress, streamline messaging and narrow recipient lists to the essentials to mitigate the risk of alarm fatigue.
According to Brian Phillips, Senior Manager of Global Security for Alexion, having a mass notification system that ties into nearly every security process as well as some HR and IT processes enables the business to gain accountability during emergencies and in day-to-day operations. The system, Everbridge, enables operators in the GSOC to answer a few questions regarding an incident or proposed message, and the system has been configured to tailor the message appropriately. For example, during the November 2015 terrorist attacks in Paris, GSOC analysts pushed a notification to all Alexion employees based in the Paris branch office and requested that they respond with their status, "safe" or otherwise. If a snowstorm were to impact operating hours or road conditions to the company's new headquarters in New Haven, Connecticut, the operator would answer a few questions (what site, status of the site, for example), and the system's "Incidents" feature would contact just the employees impacted by that change.
In the event of a fire, the system is connected to Alexion's access control program with a custom-developed smart mustering feature, so GSOC analysts can quickly determine which employees are "safe" (those who respond to the notification when outside the building) and those who are still inside (those who badged in that day and have not responded to the notification), which would help first responders.
"One of the typical challenges with notifications is getting people to answer," says Phillips. "With this system, in an emergency, your phone will keep ringing until you answer, even at 4 a.m. If it's not an emergency, maybe just a text message or notification would do. It's all about knowing who to get the message out to."
All Alexion employees are automatically enrolled in the system when hired, but this only populates the program with their business information – office location, work email and phone. Employees can access their portal into the system and add more information, such as personal cellphone numbers and home addresses, so they can be reached more easily with information. Phillips says that 80 percent of employees have completed their contact profiles.
While it might be tempting to use this form of messaging for non-emergency purposes, sharing the cost and responsibility with other departments, this can make your urgent security announcements sound like white noise to a notification-weary population.


I want to hear from you. Tell me how we can improve.