Security Enterprise Services
How to Outfit Your Proprietary Security Force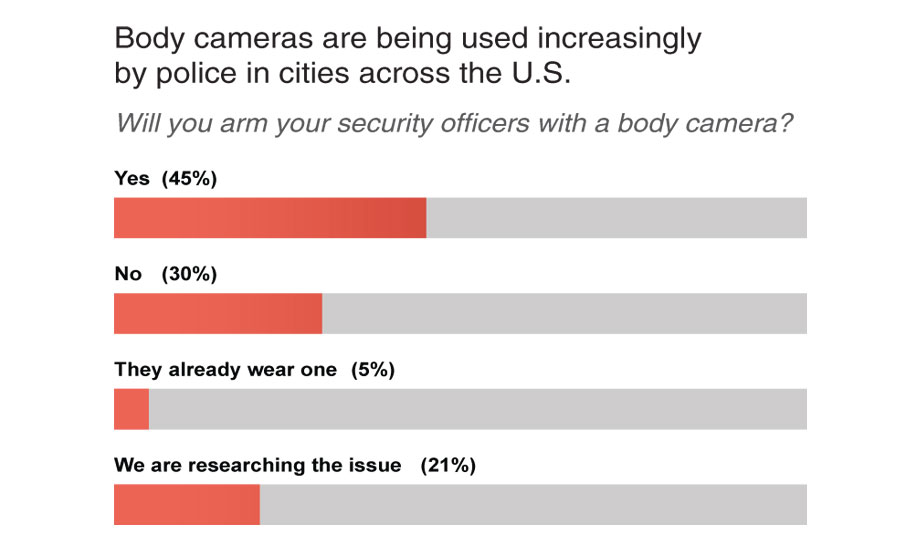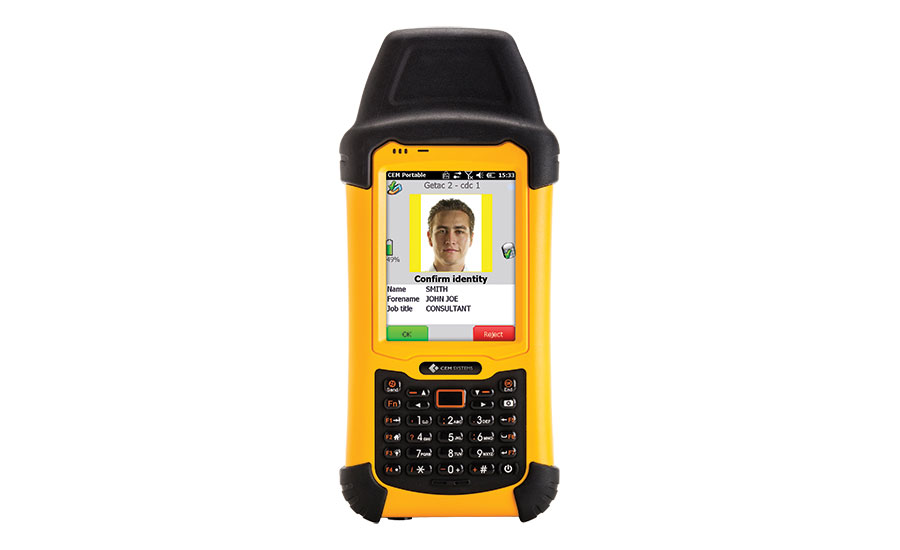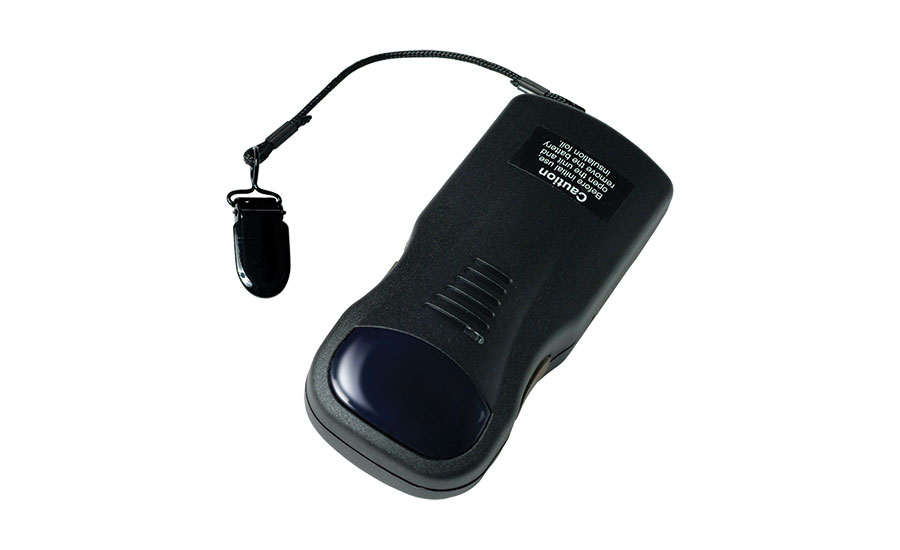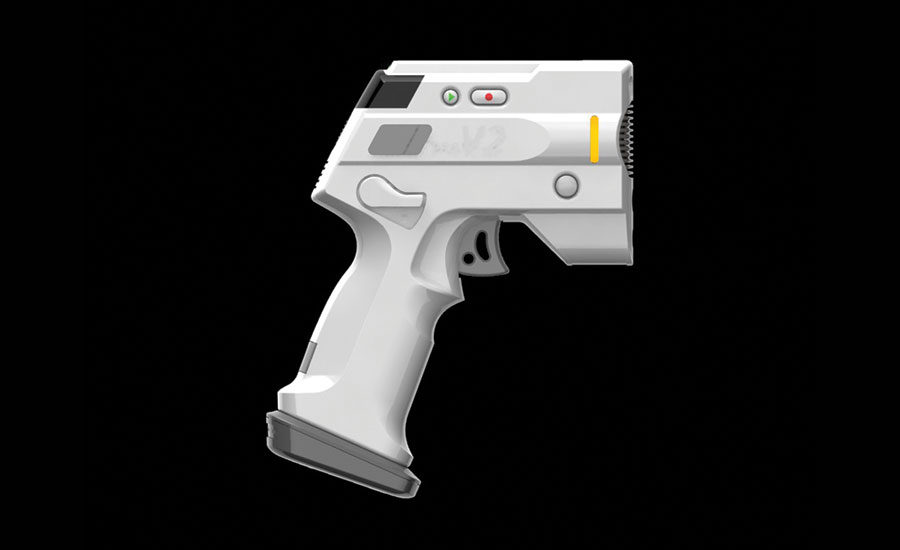 For enterprises that have invested in having their own proprietary security forces, choosing the right tools can be a challenging prospect. However, the equipment you do select will have an enormous impact on how your security officers are able to work and how they are perceived by your enterprise, other employees and guests.
Uniforms
If the clothes make the man, then the uniform makes the security officer. Having a straightforward uniform helps a person in distress easily and quickly identify someone who can help, and it also serves as a clear deterrent for anyone looking to cause trouble on your enterprise's property. There are many types of uniforms now, and they have traditionally been dividing into hard looks (military or law enforcement styled uniforms) and soft looks, which can include anything from the traditional blazer and tie to a polo shirt and khakis. The key is to make the uniform a reflection of the image your company wants to project to the outside world.
According to Rick Levine, publisher of Made to Measure magazine and Vice President of Sales for Uniform Market, enterprise security leaders should consider three major factors when selecting new uniforms:
Employee Recognition. Can employees and guests easily identify a security officer?
Uniform Construction. "The clothing and gear you choose should lean in the direction of protection for that industry," says Levine. "Will there be electrical currents? Flame? Sharp objects? The uniform should reflect the threats the guard would be facing." Companies should also consider workplace safety compliance and reflective material requirements when selecting uniforms.
Comfort. This is commensurate with the environment, says Levine. Consider if the security officer will be mainly indoors, outdoors or both. What will the temperatures be? A security officer's uniform should be different for an indoor hospital post versus a college campus office or an electrical substation patrol.
Some typical pitfalls that Levine has seen include making apparel choices based on fashion trends, not useful design. "A jacket that looks good in a store does not necessarily work when a security officer has to wear it all day, on patrol, for several days in a row," he says. It's also necessary to consider performance longevity of uniforms. Commercially available garments are not often made to withstand industrial laundry programs, and the clothing might change appearance after as few as 10 washings. This can make security officers look sloppy. Levine recommends looking for uniforms that can withstand up to 50 washings, but be prepared to replace or repair uniforms every few months.
Body-Worn Cameras
There has been much debate in the past year regarding body-worn for law enforcement and security personnel. While some police departments are being required to add on-person surveillance technology, some enterprises are opting into using the tools, such as Community Hospital Anderson, in Anderson, Indiana. Philip Caldwell, the hospital's security director, says that surveillance on the hospital campus "gives (security) officers extra sets of eyes. We have at the present time about 140 cameras throughout our campus both for on-site and off-site locations. Officers also have seen the advantage of the body-worn cameras added."
The security officers at Community Hospital Anderson have arrest powers, and there are two civilian officers that act as desk officers, watching cameras and directing officers with arrest powers to calls. The security officers patrol on and off campus, taking reports on crimes that happen on hospital property and making arrests when required. The Vievu body-worn cameras have been helpful, Caldwell says, when officers are taking incident reports and during interviews – having both video and audio evidence has been useful, he adds.
Many other security leaders are considering adding body-worn surveillance tools to their security forces. According to a recent SecurityMagazine.com poll, 45 percent of security leaders who responded to the survey are looking to invest in arming security officers with body cameras. An additional 20 percent are further researching the issue.
Additional Security Officer Tools
Apart from uniforms and surveillance, there are myriad tools for security officers on the market today. The questions to ask are: what risk profile is my enterprise facing, and what risks will my security officers need to be prepared for? Should your officers be armed, and if so, what additional trainings or certifications should be required? Will they need to check in during guard tours or perform additional tasks? Included to the right is a small sampling of some of the tools available.
The S3040 portable reader from CEM Systems is a lightweight and rugged hand-held card-reading device for roaming security personnel. Key features include card swipe and visual verification of cardholder photograph and high-resolution 3.5-inch sunlight readable display. Stored cardholder photographs are displayed on the reader, along with the name, date of birth and job title, allowing for additional visual verification. The reader can store up to 200,000 cardholders, and also includes mustering, occupancy, roaming and random check modes.
Offers Alerts in High-Risk Areas
Within dangerous environments such as prisons or isolated stations, security officers may face violent situations without backup. Here's one possible solution: the Lone Worker Transmitter from Elpas, a holster-worn call transmitter, delivers wireless monitoring and tracking of lone workers, security officers and security personnel who may be vulnerable to attack or injury. The Active RFID tag delivers real-time location data identifying the individual in trouble and the location of the incident. An onboard tilt switch and pull cord enable automatic alarming when the staff member is knocked down or if the unit is grabbed by force.
Arms Security Officers with Enhanced Non-Lethal Defense
The Enhanced Non-Lethal (ENL) Pro V2 from Guardian 8 uses multiple non-lethal technologies in one device to provide security forces with layered defense, two-way communication and complete incident documentation. The unit features automatic recording when activated, incident notification, an alerting siren and an OC stream of pepper spray to incapacitate intruders or attackers to keep the officer and bystanders safe.


I want to hear from you. Tell me how we can improve.