Arenas / Stadiums / Leagues / Entertainment
Security Leadership and Management
Sports Security Planning After Civil Unrest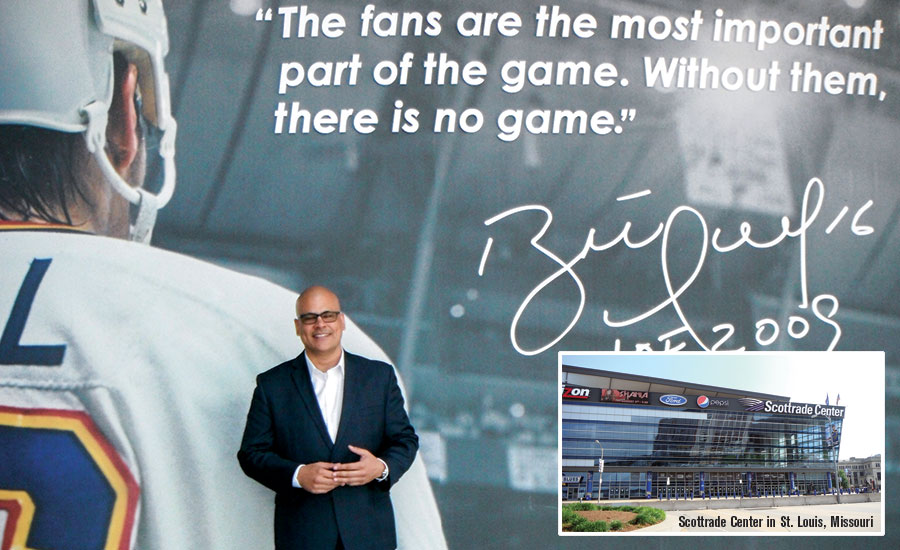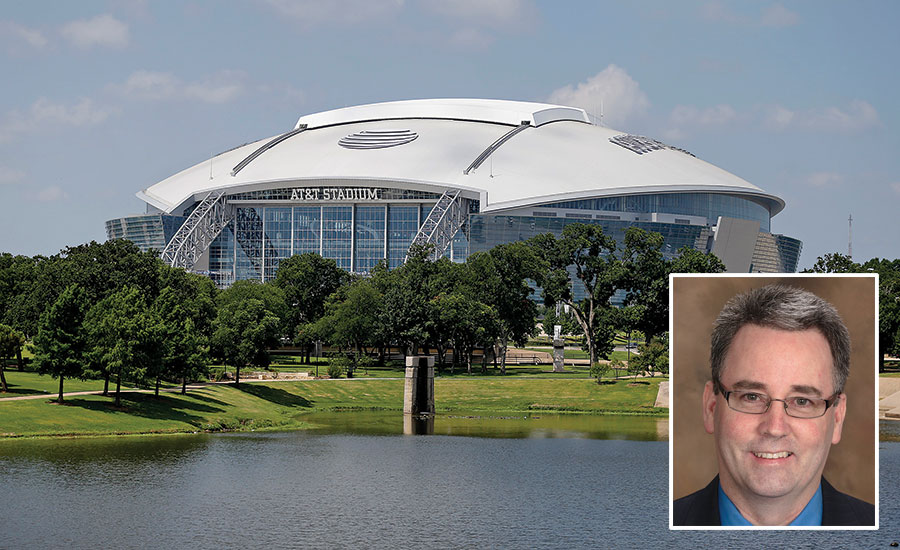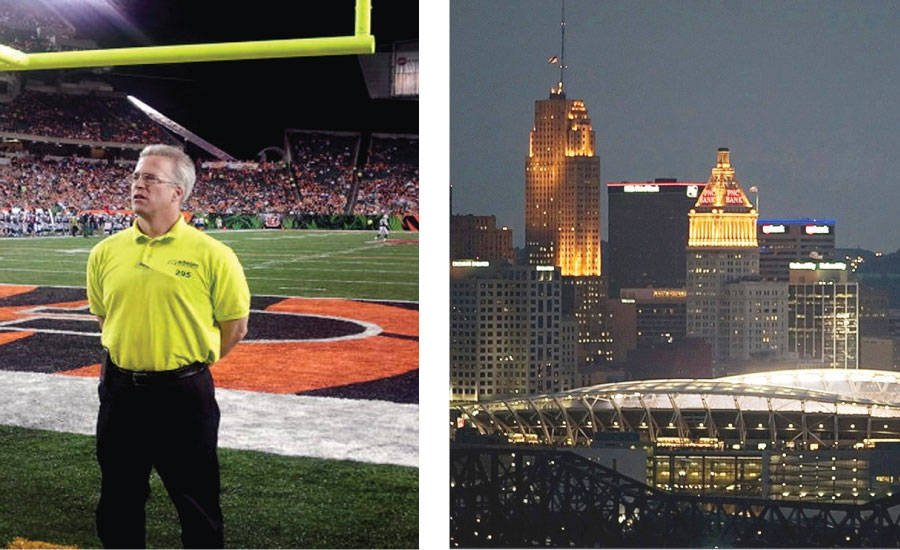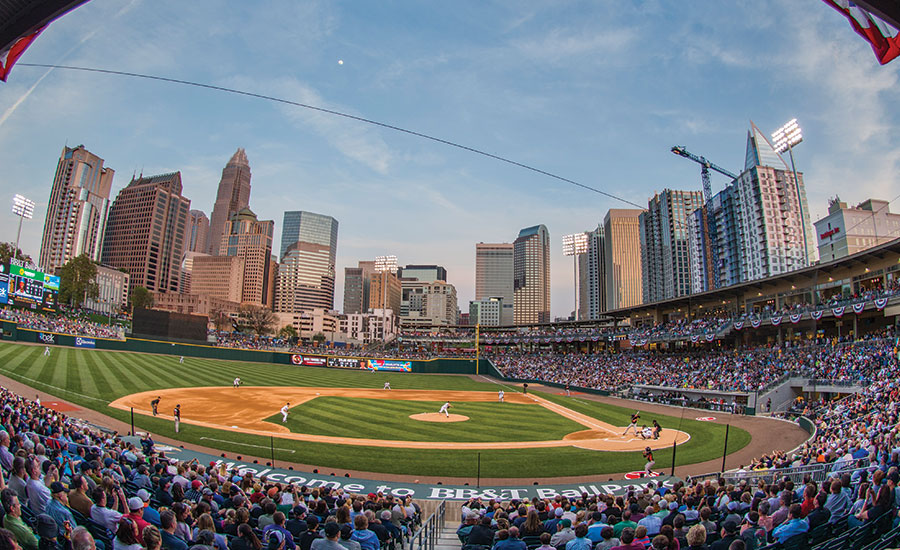 On April 29, 2015, the Baltimore Orioles and Chicago White Sox played to an empty stadium at Camden Yards as Baltimore, Maryland, recovered from protests and riots following the funeral of Freddie Gray. Citing public safety, fans were barred from attending the game. Historians say this has not happened in more than a century of professional baseball.
As any enterprise security leader will tell you, no two incidents are exactly the same. Incident planning, response and management are often case-by-case operations, and for sporting event and venue security leaders, this can mean revising or even rewriting the playbook for each event.
"Security here is like the theater – it's a live performance with a huge cast and a lot of moving set pieces. No two performances, no two events, are identical," says Alex Rodrigo, the Group Vice President for Sports and Entertainment Operations for the St. Louis Blues professional hockey team, as well as the Scottrade Center and the Peabody Opera House in St. Louis, Missouri. "There are a multitude of things that can change without notice, and as in theater you must be prepared to adjust your role accordingly. It can be different every time, but the essence and storyline remain the same. Our storyline is to ensure a safe, enjoyable event experience for all guests."
While Rodrigo can follow NHL guidelines, including adding walk-through metal detectors for the 2015-2016 season, they are more of a starting point for overall security and customer service. The Scottrade Center has used walk-through metal detectors for the past several years, in an identical installation to nearby Busch Stadium. However, the facility is upgrading its technology and adding personnel to help handle traffic flow.
He is working with integrator Securix to improve video surveillance throughout the facility, adding Avigilon cameras and upgrading control centers.
"Security cameras aren't just security's cameras anymore," Rodrigo says. Through video analytics and tracking capabilities, more departments in the enterprise can glean value from the upgraded surveillance system, which is slated to be complete this summer. Rodrigo has brought in heads of other departments and stakeholders from retail stores and concessions in the facilities to see what the new system can do, and how they could benefit. This brings in buy-in from other departments while bolstering the Center's security technology.
In-house resources only get incident preparedness so far, however, so security leaders have to look outside their enterprise for additional assistance, intelligence and partnerships.
At a popular biannual motor race at a major motor sports facility in Henrico, Virginia, representatives from dozens of local, state and federal agencies participate in the event's incident management team, both in preparing for and staffing the race itself. One such participant is Mike Cox, assistant chief of operations for the Henrico County Division of Fire.
As soon as one race ends, he says, the incident management team begins preparing for the next one – a period of roughly six months. The main risks they look to address are criminal elements (assaults, robberies), medical emergencies or injuries, weather-related events (high heat, tornadoes) and traffic management. The team meets regularly with the FBI throughout the planning cycle, and they send personnel to similar NASCAR or IndyCar racetracks to shadow their teams and bring back best practices or suggestions to Virginia.
In addition, the speedway is utilizing the ArcGIS platform from Esri to create a common operating procedure by mapping incidents that occur on the 400-acre property, share access to maps on mobile devices or to the incident management team's command center, and update maps immediately with new incidents, dispatching information and more.
"This creates a platform for common communication, and it makes our dispatching more efficient," says Cox. "We have GPS tags on any vehicles working for us during the event (from any of 30 different agencies typically on site), and we can track which ones are closest to an incident and dispatch them for a faster, more effective response."
For Paul Brown Stadium, home of the Cincinnati Bengals, partnerships are essential. Before each event, whether it's a professional football game, a college game, a concert or some other event, Eric Brown, the Managing Director of Paul Brown Stadium, hosts a call with an assortment of partners, including the City of Cincinnati police and other law enforcement agencies in both Kentucky and Ohio, and they discuss any emerging threats, changes to procedures, and more. Most recently, Brown has been working on plans about drone activity in or around the stadium.
In 2014, the FAA began an investigation of a half-dozen incidents where unmanned aircraft toting small cameras were flown around football stadiums. In June, singer Enrique Iglesias was injured when he grabbed at a small drone during his concert in Tijuana, Mexico. After an incident involving a drone in the Paul Brown Stadium during off-hours, Brown is working with the nearby Cincinnati Municipal Lunken Airport to monitor the stadium's airspace and establish it as a "No Fly Zone."
Brown also works with Whelan Event Services to bolster his in-house security staff with about 500-600 security officers on event days. The security officers are deployed to a variety of positions, including checking workers' IDs and credentials against a staff list at access points, screening spectators or checking bags. The officers' training is conducted on-site annually. An officer returning for another season might have four hours of training, but a new security officer goes through a 12-hour course that reviews the layout of the stadium, different post orders, and rules about alcohol compliance.
Brown adds that the top things a security team should know are stadium policies (codes of conduct, evacuation routes, chain of command, reporting procedures) and how to give accurate directions. If a customer is lost and an officer cannot offer quick, easy directions, it's a lost opportunity to provide good customer service, he says.
"Police or security personnel are often the first people fans see or encounter when they come to an event," says Donald Paisant, CSSP, Chief of Public Safety for SMG New Orleans, which manages the New Orleans Superdome, the Smoothie King Center and Champions' Square. Paisant was also recognized as NCS4's Professional of the Year in 2014. For a New Orleans Saints football game, the Superdome could be employing in excess of 500 in-house unarmed security personnel, 300 contract security officers, 240 armed police officers and 100 armed part-time public safety officers. Customer service-based training helps to ensure that fans enter the venue with a pleasant, reassuring first impression.
Many enterprises, sporting venue or otherwise, are adopting customer service missions for their security teams, adding soft-look officers to lobbies or improving functions such as escorting employees or visitors to their cars at night. However, some sporting venues are taking this customer service focus even further – in 2013, the NBA hired the Disney Institute, the Walt Disney Company's low-profile consulting firm, to create a league-wide customer service and employee training program to improve fans' experiences at NBA facilities.
In Arlington, Texas, home of the Dallas Cowboys, it's the common service mission that fuels the security team's interactions with spectators and other customers.
"We have 5,000+ part-time personnel for Cowboys games, and we expect all of them to play an active role in fans' experience and safety," says Paul Turner, Director of Event Operations and Security for the AT&T Stadium and the Dallas Cowboys. Turner will also be one of the 2015 recipients of the NCS4 Distinguished Leadership Award. "We need our security staff to engage with guests and make them feel welcome and secure. This happens with training – our personnel don't do this frequently. We have about 30 to 40 major events a year, so we have to get our staff here and in the mindset for security and customer service before each event. We keep our instructions simple and consistent, and we build them into our common service mission statement. We are not here simply as enforcers."
To get thousands of staff up to speed quickly, Turner and his team employ two-minute drills to remind staff about key skills, such as screening procedures, de-escalation, or simply how to employ empathy during customer interactions. The tool is a simple, one-page exercise for the trainer and trainee. "That's the challenge," says Turner. "How do you add training without it costing more time and money?" His solution: keep it short, simple and straightforward.
But security teams are not the only people in a venue with a stake in safety. AT&T Stadium features a "Guest Text Messaging Service," through which fans or event-goers can text issues or incidents like unruly fans or fights or spills to stadium staff, who can then communicate back with the fan and find out more detail, deploy security personnel or other staff, and train a surveillance camera on that section. Now, fans can also download the AT&T Stadium smartphone app, which would provide event and venue information, directions, traffic routes and parking reminders, as well as the capability to contact event staff and security personnel.
A lot of event security boils down to protecting the culture of the event and the venue. A Super Bowl requires much different security considerations and planning than a minor league baseball game, but both still have to maintain the balance between security and the fan experience.
According to Mark McKinnon, Director of Operations for the BB&T Ballpark and the Charlotte Knights in Charlotte, North Carolina, for minor league sports the goal is to be fan-friendly. In the newly built, downtown Charlotte ballpark, administration opted against the look and feel of metal detectors, although there are bag searches, and no weapons are allowed. Local police officers are stationed at the gate, but the recessed ballpark boasts an "open and friendly look for fans," says McKinnon.
The BB&T Ballpark utilizes a Genetec access control system to limit access to different areas for employees based on their jobs. For example, the baseball team might be granted access to the locker room, but not offices, or facilities personnel might have access to the building but only at specific times. Through visits with other minor league clubs in downtown settings, McKinnon decided to add overnight security patrols in the ballpark. He works closely with the Charlotte-Mecklenburg Police Department, as well as the professional football, basketball and other venues in the city to share information on events or new risks that could impact the area.
One topic that will be discussed at sporting venues across the country this year is Baltimore. The impact of the civil unrest there on the Baltimore Orioles and Camden Yards was felt by many enterprise security leaders, and both leagues and individual venues are trying to glean valuable knowledge from the events. For example, Cox with Henrico County Division of Fire says that the speedway's incident management team is working on establishing mutual aid agreements with law enforcement from other counties and nearby cities.
"We can't wait 18 hours for resources and reinforcements to arrive in the event of an emergency," he says.
For Donald Paisant in New Orleans, managing security for a campus with three major attractions so close to the city center, a block away from City Hall, a civil unrest plan is already in place, and he can lock down the buildings at a moment's notice, he says.
"We work closely with agencies to supplement our forces, and we have pre-conferences and tabletop exercises before every season. Our priority is the safety and security of our fans and of our property," Paisant adds. The doors can be electronically locked, and in the event of a power outage, there are generators to back-up the locks. Police tactical units have trained in the buildings before, resulting in strong, immediate responses in the event of an emergency.
For the St. Louis Blues, their response plan for civil unrest was already tested during the 2014 protests in Ferguson, Missouri. The Blues had one of the first games directly after the protests and riots, and there was concern about protest plans around the Scottrade Center.
"I didn't want this to look like a prison yard," says Rodrigo. "We wanted to ensure that people who wanted to be here were welcome, and protesters outside were allowed to express themselves peacefully while we were still providing a safe entertainment venue inside and out." On the day of the game, there were protests outside on public property, and ticket policies and screening were moved to the exterior of the Scottrade Center. This meant that everyone inside, from the box office to the atrium, the concourse and the arena itself, were ticketed guests.
"It was an effort to implement kind, respectful, uniform policies," he adds. "We listen to our fans, and that often means that I go walk through the Center or sit in on one of the games. People will talk to you freely and tell you what they think – what they like, dislike, what can be changed… It can be little things too, like improving lighting, adjusting our communication to include follow-up and closure…" This includes fans and even in-house staff, some of whom have been working at the Scottrade Center or Peabody Opera House for decades. They have built a rapport with many of the longtime fans, and they can be a very useful source of information for security and overall operational success, Rodrigo says.