Security Leadership and Management
Profiles in Excellence
Hospitals & Medical Centers
Mentorships to Move You Forward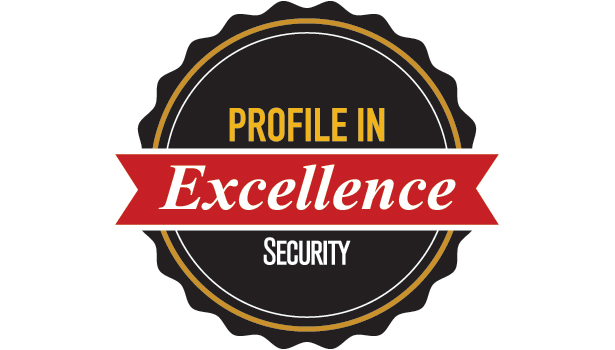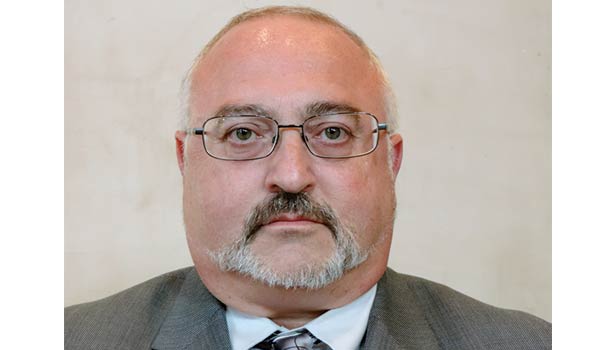 To transition from one career or one field to another, you have to learn how to turn your hat, how to redirect your previous experiences and lessons-learned to new goals," says David LaRose, the Director of Safety, Security and Emergency Management for Lakeland Regional Health in Lakeland, Florida. LaRose is also the 2015 President of the International Association for Healthcare Security & Safety (IAHSS) Board of Directors.
However, like many security leaders, he did not start out in the enterprise security field, but he found his way there through his previous career in law enforcement, a commitment to higher education and his network of mentors.
Following his 22-year career in law enforcement in Colorado, LaRose re-entered higher education, specifically teaching criminal justice courses and serving as the Criminal Justice Chairperson and Director of the Police Academy for Northeastern Junior College. However, he kept in touch with his mentor from the police department, now Cañon City, Colorado, Police Chief Paul Schultz, throughout his career.
"Never close a door," says LaRose. "Always look at what's on the other side and how it can help you continue your path, but always identify those key mentors and professionals who are examples and project where you're trying to go. Success teaches success."
After teaching, LaRose found a position as a healthcare corporation trainer on security measures by networking with his peers and professional acquaintances. In this new role, he had to adapt quickly: "I learned from an outstanding group of mentors about the healthcare industry, including Tony York and Phil Neilsen from Hospital Shared Services."
This new position required, as part of the new employee curriculum, LaRose to earn certifications through IAHSS. "This helped me understand that healthcare security and safety is a lot more than just a topic – it is a field of expertise. So by the time I had moved through the different levels of certification and obtained the Certified Healthcare Protection Administrator (CHPA) certification, I realized that this is a professional position. This is a professional, credentialed future."
All of this training and networking put LaRose in a position to succeed as a healthcare security director, but that does not mean his education was anywhere near over. As political and cultural climates change, both on and off hospital campuses, healthcare providers have to be nimble in addressing those shifts, including in security.
"Since I came into healthcare security in 2004, the sector has become more intelligent with its business continuity, showing of value to the healthcare system, and becoming a subject matter expert in not just security but in safety and emergency preparedness and bringing in the network of technology, support services, to become a fully integrated business partner – a vital stakeholder," LaRose says. "This is a fast-paced industry. There are more emerging threats and public threats that we have to address.
"Workplace violence was there in 2004, just as it is today, but we're looking at these incidents that occur that are becoming more challenging," he says. "Every day we have to protect our own staff from violence risks from, say, behavioral health patients, but now the public is more aware, especially of active shooter threats. So, these more traumatic events, that's what's impacting us today.
"It doesn't matter if an incident happened on the West Coast; the East Coast has to be prepared too."
The adoption of the Affordable Care Act has also changed the patient care model, he says, as hospitals are being held accountable for patient satisfaction through the Medicare quality incentive program. Low satisfaction scores can mean penalties for healthcare facilities.
"When (hospital administrators) are looking at their day-to-day activities and how they're going to allocate their budget, you have to deliver the best outcomes and safest care by placing people at the heart of everything you do. Support your staff to provide the best world-class service to the people."
"Security can step in here and become a value-added partner," LaRose says. "So each aspect of the security system and program should bring up the questions: 'How can I do a better service with this as a department or a leader for the mission of the hospital? How can I help enhance our customer satisfaction scores? Can I help you enhance your overall experience scores?'
"Security is no longer that person in a room watching a camera. It now means that our officers need to be greeters and serve in concierge roles. This means being able to deescalate a situation because someone is angry or scared, or being overwhelmed with the system," he continued. "It's non-traditional activity; it doesn't always have to be a security event that we assist the hospital with. It could be a special event or tour. Sometimes there are things that occur within the system, and I'm sitting around a table with department leaders, and I raise my hand to say 'We'll take that on, because we're already here! And we're already walking by. So let us add that extra value for you.' This means security volunteering for services outside our normal job description."
LaRose attributes healthcare security success to five key factors:
Have a solid security management plan.
Maintain knowledge of current compliance requirements and regulatory agency oversight.
Understand the culture of your healthcare system. "When you're at the table, there might be so many systems and programs and initiatives you want to bring in, but you have to know when it would benefit or hinder your enterprise culture," LaRose says.
Reach out to support other departments.
Listen to your staff. "Do you know what's happening in clinical areas? Do you know what staff are most concerned with? I might have the pleasure of conducting the orchestra, but my staff are the instruments. You're only as successful as the team is."
Relying on security staff often means fostering in-house talent. While LaRose is participating in a mentoring program that helps him continue to learn and advance, he in turn strives to mentor his staff any chance he gets. "By role modeling the positive skill sets or explaining the right way to do something if they have questions, or if they come to me with professional or personal growth questions, I try day by day to mentor them directly."
This network of mentorship, even informal mentorship, has helped LaRose and many other security executives grow their potential as leaders, he says. "Though professional networks and associations like IAHSS, you can have access to a vast network of knowledge. If you associate with successful people, you'll learn successful qualities."
---
Nominate the Next Profile in Excellence
Do you have a security leadership mentor you would like to nominate for the next Security Profile in Excellence? Send your suggestions to Security magazine managing editor Claire Meyer at meyerc@bnpmedia.com
---


I want to hear from you. Tell me how we can improve.