Security Leadership and Management
Profiles in Excellence
Retail/Restaurants/Convenience
Securing the Future of Cannabis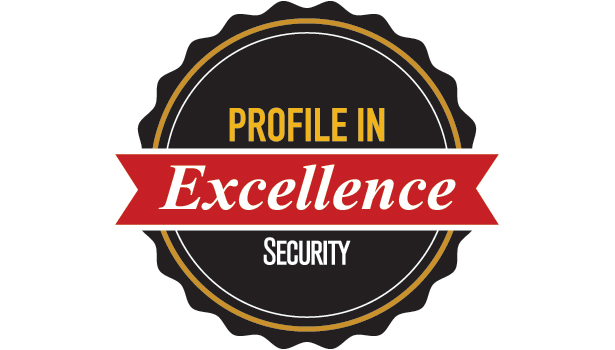 In June 2014, Sy Alli made a career move that was controversial, daring and, in his opinion, potentially ruining to his future prospects: He became the first director of corporate security for a marijuana-based enterprise: Dixie Brands, Inc.
Dixie Brands, Inc. is the parent company of Dixie Elixirs and Edibles, which manufactures and distributes candies, drinks and other consumable products infused with THC, the oil extracted from cannabis that is responsible for most of its psychological effects. The business took off in 2012 after the State of Colorado passed Amendment 64, which legalized the creation and sale of recreational or "adult-use" of marijuana. Dixie was the first to receive a Marijuana Infused Product license, and it is the first marijuana-based enterprise to earn a place on the Security 500 list.
"Two years ago, this business (of recreational marijuana product manufacturing) would have been illegal," says Alli of the Denver-based enterprise. "Now, it's a savvy business direction." He credits the vision of Dixie's CEO Tripp Keber for gathering high-level talent to grow the THC-infused edibles company into one of national notoriety. Alli himself came from the executive protection field, having worked in a variety of sectors. His goal is to create a viable corporate asset protection program for this new sector, borrowing and adapting lessons learned from pharmaceutical, manufacturing and even retail establishments' security programs. The trick is, he says, accounting for the various challenges embedded in the marijuana industry.
The criminal aspect of the sector is a strong issue to address: "We know the cartels are in Colorado, but we don't know where we stand in their scopes," he says. "There isn't the same nuance as in other longstanding industries, and it's still the 800-pound gorilla in the room that marijuana is federally classified as a Schedule 1 drug. We don't get the same information-sharing from law enforcement that I've received in other industries. Officers have been hesitant to embrace our industry, and that limits our partnerships."
To keep informed, Alli has been meeting on a bi-weekly basis with a third-party vendor – a retired law enforcement agent with marijuana enforcement ties – to keep abreast of any changes in procedures or compliance, such as labeling the products that Dixie Elixirs and Edibles sells, or childproofing requirements.
Alli also has to account for the cash-based transactions that run the marijuana retail industry. Although Dixie is only a manufacturer, not a retail store or dispensary, sales and delivery teams often receive cash as payment. This has led Alli to invest in low-profile delivery plans, to limit the target potential on drivers. Dixie has invested in GPS trackers on delivery vehicles as well, to help monitor the supply chain all the way from seed, to cultivation, to oil extraction, to production, to sale.
"We want to stay proactive – head and shoulders over what law enforcement requires us to have," he says. For a 30,000-square-foot facility, there are 59 security cameras, security fencing and secured employee-only entrances, plus exterior monitors for doors, especially for the dock delivery area, so employees can see who is outside before approving their entry.
"We're developing a corporate security culture here, getting buy-in from each department," he says. "They voice their concerns and their suggestions, and we listen and react. I'm a one-man security department, and I won't be successful unless I get feedback."
His corporate security charter project is only a quarter finished at the moment – the physical security at the facility was his first hurdle, and now he is working on data protection and intellectual property security, as well as personnel and executive protection. "Any incident could have huge ramifications for a small facility – we have to be ready for whatever comes our way," Alli says.
To mitigate risks of shrinkage or on-site consumption, everything is labeled for tracking, and if Alli or the general manager see a shift in the numbers coming in from the dispensaries, they can hold a joint audit to check for labeling issues or theft. They do not perform drug tests, but, Alli says, employees cannot come to work under the influence of marijuana – the same policy as for alcohol.
As more states pass legislation to legalize recreational or medical marijuana use, the Dixie Brand can expand. Although they cannot ship product across state lines at the moment, they are licensing their recipes for recreation in other states with legalized marijuana laws. Alli's corporate security program will be included as part of the licensing agreements with other states, as security as a service.
"The Dixie name is out there now, and is known as the 'Future of Cannabis.' Employees know that Dixie is in the spotlight, and we have to stand up to national scrutiny. Building a security culture as an authority in the business keeps us professional."
"It's like we're balancing on a high-wire between two skyscrapers at this point," Alli says. "It's pretty windy up here, but the view is spectacular, and I'm still standing."
---
Profiles in Excellence: Changing the Future of Security
The security industry is changing, as well as the profile of a successful security executive. Maintaining the status quo is no longer an option, and ignorance of risks is no longer an excuse for not mitigating them. This new space in Securitywill feature game-changing security directors in different sectors and even new sectors, such as the marijuana-based products industry.
So who is breaking new ground in the security industry, making great strides forward in risk management while better supporting the enterprise as a whole? If you know someone (or are someone) who fits this bill – let us know! Send your recommendations and suggestions for future Profiles in Excellence to Editor in Chief Diane Ritchey at ritcheyd@bnpmedia.com
---