Infrastructure:Electric,Gas & Water
Video Surveillance
Testing Technology for Rugged Surveillance Success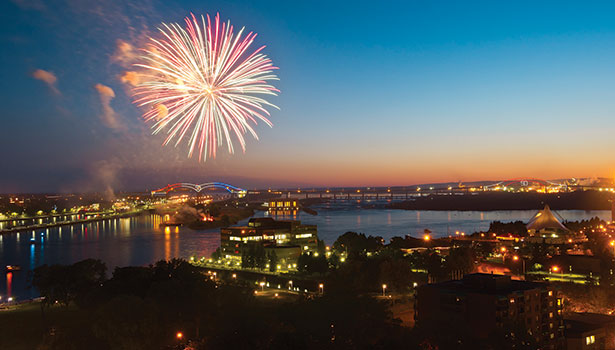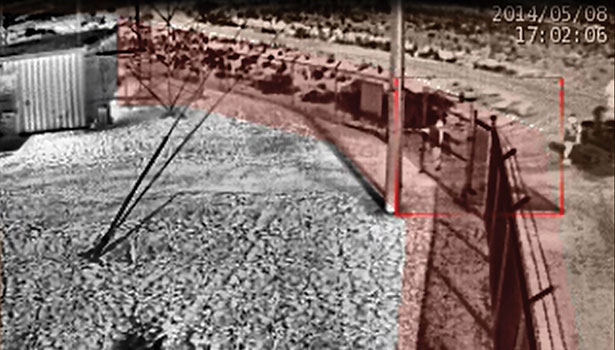 If you can't watch it, you can't fix it. And sometimes "watching it," or video surveillance in the great outdoors, can be tough. How does your video surveillance cope with harsh elements such as heat, wind, rain, snow and hail?
Outdoor surveillance requires some level of defense against the elements, but certain environments need security leaders and their partners to take ruggedization several steps further. In Polk County, Florida, for example, fuel was being stolen from farmers' property, where it would typically be used to power the water pumps that keep orange groves alive during the hot summer months. In an effort to curb these thefts and protect the county's valuable exports, the Polk County Sheriff's Department began testing a surveillance system from Videofied. Within hours of installing the cameras, three suspects were arrested after a fuel shed burglary.
"In less than six weeks, we've made arrests in two theft cases," says Detective Jeff Jones. "Polk County is the fourth biggest county in Florida, with lots of agricultural property. These fuel sheds are in remote areas, and can store up to 500 gallons of diesel fuel, plus batteries and copper wire. After the arrests, those two fuel sheds have not been disturbed again."
Coby Hayes, CEO of Kansas-based IP-security specialist 4PC, is working on the "Sunflower Project" with HD pan-tilt-zoom and HD4 IP cameras from Honeywell to secure a power substation in the central plains of Kansas, where challenges include excessive wind, heat and dust. He is also working with FLIR's thermal cameras to further extend the virtual perimeter around the substation "to provide eyes where there are no eyes, and to create analytics for awareness and intelligence," Hayes says.
For the project he was looking for products with reputations of reliability and sustainability, so they can stand up to the harsh industrial environment of a substation, including electrical interference.
"I've been in this business for 23 years, and relative to scale, this is one of the most advanced projects I've worked on. It's highly integrated, and given the remote rural area of this substation, we added layers to our security beyond the perimeter, virtually pushing it out to help with response times," he says.
Brian Arellano, Advanced Technology Project Manager for PNM, is working to enhance security awareness to harden stations in New Mexico. PNM provides electricity to more than 500,000 residential and business customers. Copper theft and vandalism have been costly. By installing new layered defenses, including deterrent intrusion-detection lights, double-layer fences, lock covers, Arellano and his team are bolstering deterrence, detection and physical hardening at the sites.
In addition, they are striving for better response times by installing a parallel layer of security technology alongside the physical deterrents. Most stations are unmanned, using remote monitoring and response, and surveillance provided by NextGen Security utilizing Videotec rugged cameras adds another dimension of security. However, not all technology is created equal in this regard, Arellano says.
"Minimal requirements produce minimal results," he adds. "We were very strict with choosing the devices that are fit for a substation environment. Each station can support more than 1,000 customers, so we can't afford for our technology to fail."
Securing a moving environment is hard enough, but for Mike Gagne, a Marine Electronics Supervisor for the Woods Hole Oceanographic Institution (a nonprofit research and higher education facility for the study of marine science and engineering), securing an operating ship at sea is indeed a challenge.
"Vibrations are our biggest nemesis," he says. "There are not many cameras that can take the harsh environment of both the salt water and the extreme vibrations that naturally occur aboard maritime vessels. We have been lucky to have a few companies that were willing to work with us to develop camera and environmental housings that could withstand these effects."
The cameras, including belt-driven (without vibration-vulnerable plastic gears) pan-tilt-zoom cameras from Moog, allow the crew to view all aspects of deck operations, as well as for surveillance during port stops, as required by Homeland Security.
"In one of our foreign port-stops, we experienced a stowaway that was caught by our IP cameras," says Gagne. "These cameras give the deck-watch full eyes around the deck of the vessel and limit severely the ability for this type of action to occur."
Stakes are also high at the Sault Ste. Marie International Bridge astride the border of Michigan and Ontario, Canada. The two-lane bridge supports two million crossings per year, including 100,000 commercial crossings. The international border is situated in the middle of the bridge, so the structure is owned by two enterprises and controlled by two sets of international regulations.
A nearly decade-long partnership between management company The International Bridge Administration, Siemens and electrical contractor Windemuller led to a robust video solution focused on more than just security.
"We're using the cameras to review structure security, traffic management, public access, wait time management and monitoring for backups," says Peter Petainen, Chief Financial Officer for International Bridge Administration (IBA). "We also use some of our non-security sensitive cameras for public outreach by publishing the live feed on our website (www.saultbridge.com) so travelers could see backups and plan their travel."
The Sault Bridge is a toll-based bridge, so if drivers can see if traffic is smooth, they are much more likely to cross. After the posting of camera feeds online, traffic jumped from 48,000 views per year to 8.7 million in 2013. The addition of four more cameras lead to an additional 40-percent increase in views.
However, in order to provide this service, the partners first needed to select camera equipment that could be relied upon despite vibrations from traffic, wind, precipitation and temperatures that range between 80 and -40 degrees Fahrenheit. According to Jeff Houck, the Siemens sales executive on the project, the cameras and their mounting brackets were not robust enough a solution to last, in addition to being hard to access. The original spec was written by a consulting firm, but Houck and Siemens bid what they considered to be best for IBA in the long run.
"The lesson learned here was to not blindly trust a subvendor's word for specific products and specs – get samples of products or details from operations in similar environments," says Petainen. By working with Siemens to select new products beyond what the original design called for, a much more robust system was delivered. Through advanced testing, the partners selected and installed a set of cameras that formed an IP surveillance system that worked for all parties. The cameras are using to monitor traffic across the bridge as well as water traffic under it. Provincial, federal, state and border authorities all have access to monitoring – the bi-national gain from a bi-national effort.
"The original design may not be the best method for the results you want," says Tim VanOverloop, the electrical contractor from Windemuller for the project. "Listen to your partners, and you could get a better system in the end. … Don't just treat your vendor like a vendor; treat them like a partner."
---
Want to Learn More?
Find out more about ruggedized solutions from the providers included in this article: