Moving the Enterprise and Community Forward with Disaster Response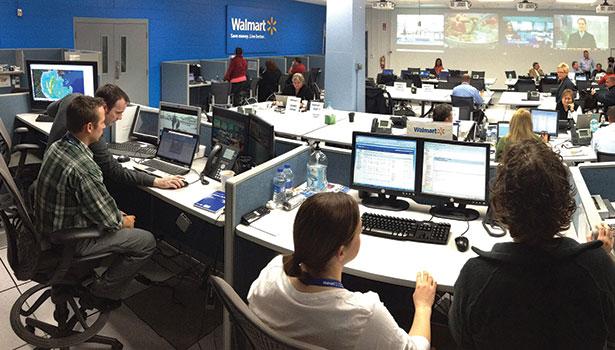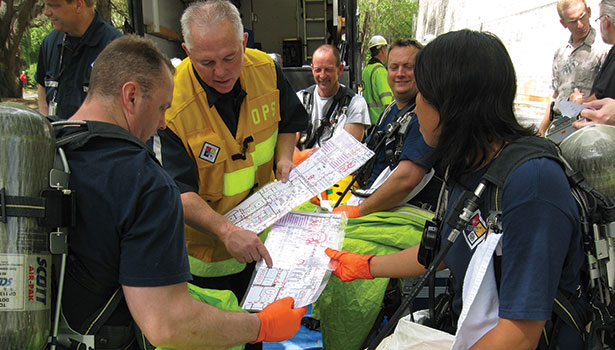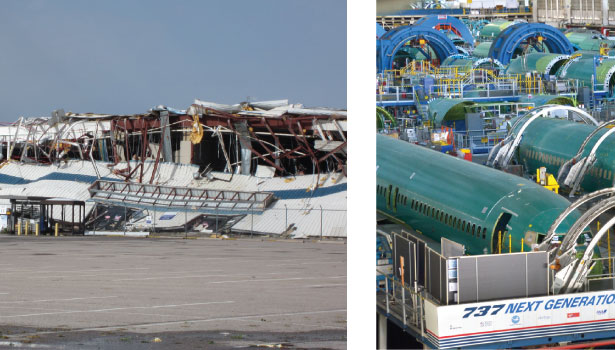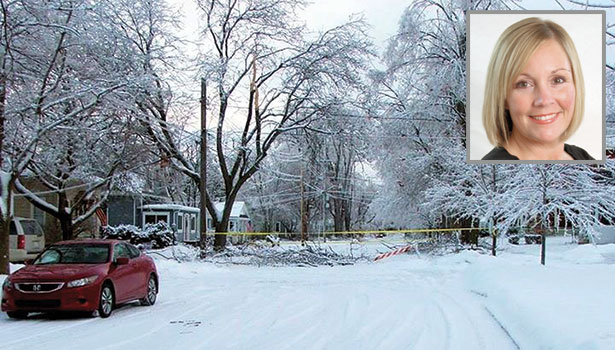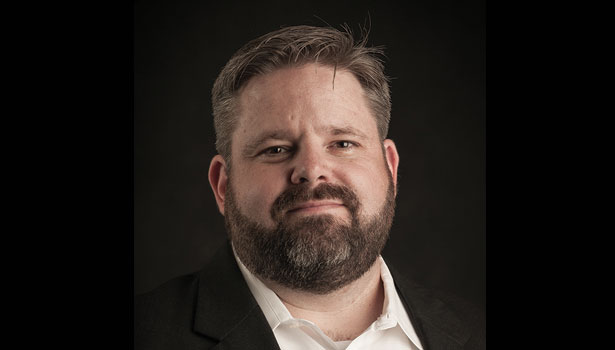 Starting this month, communities in Vermont can be reimbursed for more than 12 percent of the local cost of disaster repairs, so long as they meet four flood-preparedness criteria. But communities and enterprises, as well, have much more to gain from advanced preparedness than some refunded repair costs.
"The biggest change I've seen in emergency preparedness recently was Superstorm Sandy in 2012," says David Merrick, the Director of the Center for Disaster Risk Policy (CDRP) and the Deputy Director of the Emergency Management and Homeland Security Program, based at Florida State University. "This one event impacted a large percent of the country's population, and it highlighted the need for more planning and preparation for severe weather events."
"Businesses are critical for emergency preparedness and recovery, especially as government resources grow thin. But here in Florida, 25-45 percent of small businesses impacted by natural disasters do not reopen," says Merrick. "After Sandy, businesses faced the ongoing problem of the loss of business records – many small businesses keep just paper records, which can make trying to recover and reopen difficult, especially with delayed responses from insurance providers."
While Superstorm Sandy may not have produced groundbreaking lessons learned for all, the scale and impact of the storm was wider than ever before, and resources were stretched to the limit. Enterprises have to prepare for events that will, eventually, reach beyond their levels of readiness, and this is where the community at large comes into play.
Community Resiliency
Mark Cooper is no stranger to emergency preparedness and response. He spent 22 years in the public sector, responding to disasters in the 1990s such as the Northridge earthquake in Los Angeles County, and then in 2005 returning to his home state of Louisiana to help New Orleans recover after Hurricane Katrina as part of a team deployed by the State of California. In 2008, Louisiana Governor Bobby Jindal then appointed him to be the Director of the Governor's Office of Homeland Security and Emergency Preparedness, where he started working closely with private sector enterprises.
In that initiative, Cooper was introduced to partnering with Walmart Stores Inc. on the "Get a Gameplan" campaign, which emphasized community preparedness, and helped the Louisiana coast plan for and recover from hurricanes Gustav and Ike. Almost four years later, he joined Walmart's corporate team as the Senior Director of Global Emergency Management, where he is responsible for five primary areas: global business continuity; preparedness for associates, operations and communities; global security analytical services; managing emergency response including the Corporate Emergency Operations Center (EOC) and a 24/7 central alarm monitoring center; and recovery, including working with insurance and restoration companies after an incident to support Walmart and Sam's Club facilities.
"As Walmart continues to expand internationally, we are working to implement many of these programs and best practices to have an impact on global resilience including partnerships with organizations such as the United Nations," adds Cooper.
"In our EOC, we model our operations after incident command, which is organized similarly to government entities," he says. "We identify functions that are most needed before, during and after an emergency, and we work to provide support and resources to support our associates, operations and customers. This includes a strong focus on community support in partnership with FEMA, state and local government, and organizations such as the Red Cross."
For example, the EOC monitors hurricanes in both the Atlantic and Pacific, giving a large amount of lead time for Walmart operators in the field in the to-be-affected area to prepare. Following a hurricane, the EOC works with the stores to provide dry ice and extra generators to keep perishable goods from spoiling, as well as offering other support services to assist that store and its associates in being more resilient for the community. Prior to disasters, Walmart leads in preparedness efforts including on the West Coast with its participation in the GreatShakeOut earthquake drill event to help raise awareness and planning for seismic activity.
"We're only as prepared to open our store as our least prepared associate," Cooper says. "As one of the largest employers in many states, we work to set up our associates as preparedness ambassadors, who can serve as role models for their families and communities about readiness. The more our associates and their neighbors are prepared for a disaster, the less government entities have to manage.... Empowering community resiliency is a big way Walmart can be a good corporate citizen."
According to Merrick, building on solid public-private partnerships and agreements is a good start to getting communities back up and running. "You should be able to quickly assess what you need to do to get grocery stores and gas stations back open, so that residents and businesses can get the supplies they need to recover," he says. "This is one way businesses can support businesses. We're seeing many government recovery budgets cut, so expect to see this kind of partnership trend continue."
At the extreme of that are partnerships between individuals in the community and local government. During the heavy winter storms in early 2014, Eaton County, Michigan, was hit especially hard, which made reaching those in need a daunting task. However, through mutual aid agreements and help from the community, April Heinze, the Director of the Eaton County Central Dispatch in Charlotte, Michigan, and her team were able to gather a pool of available resources to enable more emergency functions.
During a heavy Michigan snowstorm, Heinze must coordinate with multiple entities to get first responders to a scene – often, the road commission has to send a snowplow to clear the roads in front of an ambulance and fire truck, which can stretch resources thin for clearing residential or country roads. However, by using the SmartPrepare system from Rave Mobile Safety, county residents can pre-register with the county, noting their emergency needs, mobility issues and health concerns. Local farmers can even document what chemicals are on their property, so that first responders to a fire can know which areas are more dangerous. In the event of a snowstorm, Heinze's team can review residents' profiles to check in on anyone who might need oxygen delivered, or who might be unable to evacuate an area on their own.
"Last winter, the main challenge we faced was moving all of that snow to get to the residents who needed us," Heinze says. "Some farmers contacted us, saying that they have plowing equipment and could help in an emergency. By having this information in our SmartPrepare profiles, we can contact them to plow a path through their rural area in advance of the ambulance, so we can deliver resources more easily."
Aware, Prepared
Another enterprise that saw positive results from readiness initiatives this past winter was Verizon Wireline.
"We have a well-established process to prepare for weather events; we estimate the severity and proximity of the threat, and prepare for the designated level," says Kent Kildow, Verizon Wireline's Chief Business Continuity Officer. "The faster our response, the more limited the impact."
Kildow's team is monitoring 800,000 miles of worldwide network, looking at storms and weather patterns at least a week in advance of expected impact, and working with local emergency area coordinating centers. Kildow and the Business Continuity and Emergency Management staff can work from any of three major center options – the hardened main location of the National Emergency Coordination Center (NECC), the backup location and the mobile command trailer. From there, he says, the team can address any event domestically and globally, working with IDV Solutions' software for operations-based data visualization. He can also deploy the mobile command center, generators, mobile cellular equipment, satellite solutions, and the MERIT (Major Emergency Response Incident Team) organization to help support both internal functions and local law enforcement agencies during emergencies.
For example, the MERIT team would be deployed to the site of a train derailment, as many miles of Verizon cable are located along the rail lines. Even if there were a chemical spill, the team is hazmat trained and could enter the area as soon as deemed safe for hazmat personnel to ensure Verizon's network is protected or services restored as needed.
"In addition to our enterprise customers, more than 75 federal agencies are using Verizon cables to carry a lot of vital traffic," Kildow says. "It's imperative that we restore service as soon as possible. Without an investment in emergency preparedness, there would inevitably be a longer break in service."
In order to avoid that, Kildow's team participates in numerous exercises each year. The NECC hosts a summer storm and a winter storm exercise annually, and the MERIT team is deployed to a week-long annual drill and two regional drills ever year.
In a similar effort to avoid unnecessarily disrupting services, Charlie Chicko, the Director of Venue Operations for Kroenke Sports and Entertainment, works with a weather monitoring service to manage the risk threshold for events at the Paramount Theatre and Dick's Sporting Goods Park in Commerce City, Colorado.
"'Cancel' is a bad word in this business, and we don't want to ever have to fully cancel an event for weather," says Chicko. "We have a pretty elaborate system to gather and disseminate risk information for each event, and we pre-plan with legal, operations and the incoming talent about what equipment they will have, the risk threshold we should address, and what the plan is for each event."
While some organizations or performers might have their own preferences and emergency preparedness plans in place, the general rule for Chicko is a six-mile policy for lightning around the park. Working with 24/7 meteorologists on staff with AccuWeather, a weather data and alerts service, Chicko gets alerts when severe weather is within set thresholds for the park. If those thresholds are breached, the talent is moved off stage, and spectators are warned to evacuate or shelter in place.
"We get one to five weather events per week here, so we do tabletop exercises between all of our employees. Without these precautions, weather can be deadly here," he says. "A few years ago, I got an alert about microbursts of wind headed in our direction. It was a sunny day, all clear, but we pulled the crew off of the set where they were rigging lights and speakers, and very soon after they were down, we had 40 mile-an-hour winds. It was over in minutes, but if we had had workers up on the rigging, there could have been a serious injury. Having these plans in place takes the decision out of decision-making. You just have to stick with your plan."
Disaster was also averted in Wichita, Kansas, in April 2012, when a tornado hit Spirit AeroSystems' facility. Mike Snyder, the lead dispatcher and Chief Training Officer for Spirit Security and Fire Communications, got the AccuWeather warning of tornado conditions 48 hours in advance of the storm hitting the area. That evening, the service provided the dispatcher a 20- to 30-minute head start to activate emergency protocols and secure employees and key assets.
"Because of our training, there were no injuries at our facility," says Snyder. "Our employees are our highest priority. Everything else can be replaced."
Recovery and Reputation
"Just because you have plans in place doesn't mean they'll always work like the plan," says Snyder. "We face a lot of changes post-event, and even mid-event. It makes a huge different to have multiple backup plans in place – we had a backup to our radio system; we needed contractors in place who could help us recover."
Having those connections ready meant a world of different to the Spirit recovery. After the tornado, the majority of the facility was back working within a week, the result of a tremendous 24/7 effort from employees and partners.
"The quick recovery lifted the reputation of the company, on TV, in the news and in the community," he says.
The matter of reputation, especially the social media aspect, in emergency management and recovery is one of the biggest changes enterprises have faced in the time between Hurricane Katrina and Superstorm Sandy, says Merrick.
"The public's ability to communicate among themselves through social media changes the way officials need to spread information," he says. "Social media provides a powerful venue for backlash, and it cannot be ignored. Without social media, the enterprise is cut out of the public's information stream, running the risk of the spread of unintentionally or maliciously inaccurate information."
Merrick works with social media monitoring company Geofeedia to geographically search social media content to more accurately direct resources. "You can create a search zone for content, ignoring content 'about' a disaster site and focusing on content 'from' the disaster site. This clears away noise and focuses officials on information about 'what we need' or 'what we know.'"
As Walmart's Mark Cooper remarks: "All emergencies are local. Just like federal and state government supports local government in disasters, our corporate team works to support local stores and associates in disasters, not the other way around. We have HR, Transportation and Logistics, Merchandise, Security, Operations, Facilities and Real Estate, and our government relations liaisons all working to support our associates individual locations to get back to business and get back to supplying the community as best we can."
"Emergency preparedness is a matter of integrating a solid plan, rehearsing it, refining it, and rehearsing it again," says Zachary Lowe, Vice President and Chief Security Officer for Waste Management in Houston, Texas. "We conduct tabletop exercises for our supply chain, plans for personnel removal, staging the necessary equipment to service customers as soon as possible – we plan as much as possible for our business continuity and recovery. You do get better with practice."
During a hurricane preparation, Waste Management will fly in outside garbage truck drivers so that local drivers can personally recover, helping their families and community. The enterprise has a "Green Team," Lowe says, of drivers, mechanics and others having critical functions who can be sent around the country in emergencies to take over local operations.
"Emergency management is changing, though. Just look at the power outage at the Super Bowl in 2013. There was a mad scramble to recover, but today you don't have the luxury of waiting for the evening news or the morning paper for the report on it. You have the media and social media commentary on events immediately, and you must be prepared to respond immediately to that commentary," he says. "In your preparedness plans, you have to take into account the potential for nonstop media coverage and the risk to your reputation if the crisis has not been handled properly in the eyes of the public.
"This means that it is not enough to just get your business fully-operational again. The story line must include demonstrated empathy for those folks impacted and a helping hand to the local community in recovering from a natural disaster or significant event caused by your company. Today, damage to the brand may not only result from poorly executed recovery plans, but also from a failure to recognize and appropriately respond to the media's search for 'all the facts' and the public's desire to hold companies and their leaders 'accountable for their actions.'"
For the C-Suite, this means a change in thinking and response to a crisis – enterprise leaders need to know who and how they will respond to significant events far in advance.
"'No comment' doesn't get you anywhere anymore," Lowe says. "You need to be as upfront and honest-appearing as you can be. In the first glare of the spotlight, your spokesperson must express concern, as a good corporate citizen, for the situation at hand, avoid the tendency to cast blame, and earn the public trust with good information and the expertise to fix the problem. Follow up is just as important, but a speedy response is a modern necessity."
"The industry has come a long way since 9/11 in anticipating risks and incidents," he remarks. "But we must do more than just recover. We have to also protect the brand by including in our preparedness plans the added risk of not responding publically, meaningfully, and quickly enough to satisfy the 24-hour news cycle."
Having buy-in from a strong team of security and resiliency professionals is an asset as well. According to Cooper, "We can draw from a diverse pool of organizations for our team's talent, and it's a great help to us. Our executives have come to rely on this team here, and they raise the bar after each disaster. Having these in-house partners helps me meet those expectations."
Want to Learn More?
Visit the emergency preparedness service providers included in this article:


I want to hear from you. Tell me how we can improve.