Arenas / Stadiums / Leagues / Entertainment
Security & Business Resilience
How to secure Temporary events Post-Marathon Bombing
On April 15, 2013, two pressure cooker bombs exploded at the finish line of the Boston Marathon, killing three and injuring more than 260 others.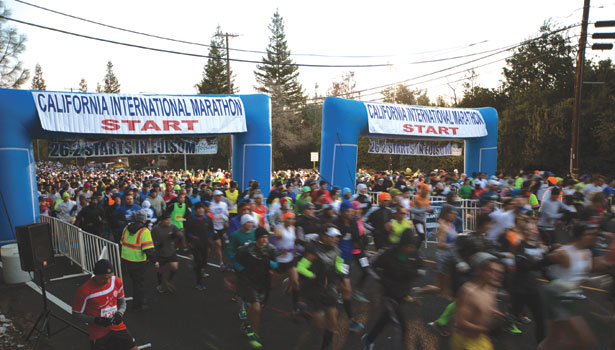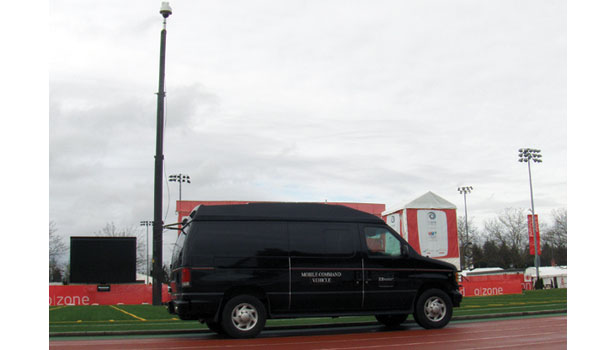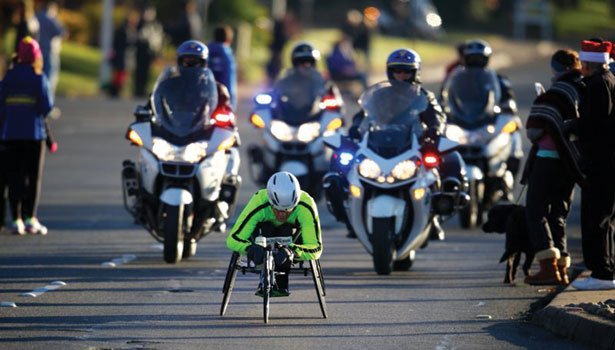 On April 15, 2013, two pressure cooker bombs exploded at the finish line of the Boston Marathon, killing three and injuring more than 260 others. The attack, and the subsequent manhunt for the bombers, brought to light several issues inherent to event planning: a temporary location, a temporary staff, and the need to protect masses of spectators and participants. Temporary events might be more difficult targets to harden, but with ongoing planning, many of these challenges can be overcome.
Temporary Event, Permanent Partnerships
"Any time a major special event is being planned in any major city, event planners must seek the appropriate permits and approvals from the city," says Michael Soper, CLSD, CAPP II, Chairman and Law Enforcement Liaison of the Boston Chapter of the International Lodging Safety and Security Association (ILSSA). "As part of the permitting process, the planners must submit a security plan. That plan is a comprehensive accounting of what measures will be put in place. The plan must be developed with the input and oversight of the police department. The police department will in most cases dictate what must be done. The costs are often borne by the event planner, the venue and event sponsors.
"One million dollars were spent on security for this year's New York City marathon, double the amount of the previous year," Soper continues. "1,500 security cameras watched the vicinity of the 26.2 mile route alongside an unspecified number of NY Police Department (NYPD) officers in uniform and civilian attire equipped with radiation detection gear. Security at the New York Marathon was center-stage this year, following the explosions at the Boston Marathon... New York City police commissioner Ray Kelly referred to it as the 'most protected race a runner can enter.' Measures also included more than 40 bomb-sniffing dogs, an unspecified number of scuba divers along bridges over the East River, police helicopters and boats. Having a well established relationship with local law enforcement will certainly make the planning and permitting of major events a much less cumbersome process."
Soper also adds that memberships in organizations such as ASIS and ILSSA can help make those introductions for you and your organization.
In December, 15,000 people participated in the 31st Annual California International Marathon, including the relay and the kids' run, making it one of the largest events by far in Sacramento. The race moves through five police jurisdictions, so coordinating law enforcement efforts was key, says Michelle La Sala, director of race operations for the Sacramento Running Association.
In addition to 3,000 volunteers, the marathon employed 19 G4S security officers: 10 for security at the finish line, six for crowd control and one officer for each of the three relay exchange zones. This year, four police officers and one bomb-sniffing dog from the Folsom Police Department and Sheriff were dedicated to security at the starting line. Roughly 200 police officers from five jurisdictions helped to secure the event as well.
This year, La Sala and the marathon organizers partnered with the Sacramento Police Department to place two surveillance cameras on poles at the finish line, each of which could rotate for three views. First response commanders from police, fire and EMT were stationed in a command trailer at the finish line, where they could collect information via radio from officers on the course.
La Sala, who was a runner in the 2013 Boston Marathon, also worked with the Sacramento PD over the past few years, building a good relationship of give and take, she says. This year, the two organizations worked to build a new crisis communications plan, including two locations to divert runners in the event of an emergency on the course – including a school at the 24th mile – and a list of hospitals along the course. A crisis phone tree was also put into place, so officials along the entire length of the course could be kept apprised of the any potential situations, and the plan also gave guidelines for other incidents, such as non-crisis-related runner death, La Sala says.
For the 2010 Winter Olympics venues in Richmond, British Columbia, a suburb of Vancouver, security at the special events venue (the O Zone) was a strong concern for organizers – the last terrorist attack on an Olympics event had been at a similar venue: Centennial Olympic Park in Atlanta, 1996. The special events services and security provider contracted in for the venue's night security, International Crowd Management, worked with the City of Richmond and the Royal Canadian Mounted Police to build an overall security plan.
"It was important to get the history of the area's events: what kinds of crowds to expect, clientele profiles, cultural sensitivities, talent response history and crowd responses," says Marc Greenberg, a licensed security consultant and Director of Business Development and Corporate Services for International Crowd Management. "We needed to understand the event, the crowds, the venue shortcomings and physical risks posed by each event, as well as to know what we should expect with weather, so we could equip our security officers accordingly.
"It was important to understand all of the dynamics of each situation," he says.
Prepared Responses
Understanding the dynamics of any situation inevitably involves contemplating the dynamics of a crisis and how security would respond. In the California International Marathon, the crisis communications planning helped to build and share appropriate responses and actions for law enforcement, security and volunteers on the course, but as was learned in Boston, crises spread beyond the marathon route.
"One major problem that arose in the immediate aftermath of the Boston Marathon bombing was not specifically security related but had an impact on security operations – Cellular phone and SMS networks immediately became overloaded with traffic rendering them unusable for a period of time," says Soper. "We as security practitioners know how important our wireless devices are, and how much we depend upon them in our day-to-day operations. It's important to have backup means of communication, including hard-line telephones. In the cases of known large-scale public events, such as a marathon, wireless providers have the ability to bring in mobile trucks or trailers that can be placed in the area of the event. These mobile units can increase cellular capacity in some cases as much as 500 percent. Twitter should also be considered as a means of crisis communications between businesses and their employees and customers. It proved reliable and is a free and easy means of notification.
"Another problem that affected security was the abundance of unverified, and in some cases, purely false information that was being disseminated by some of our major media outlets," he continues. "Some, like the NY Post, went so far as to incorrectly identify the wanted bombers, while others reported a suspect being in custody. This was compounded by 'citizen video analysts' crowd-sourcing and distributing their own photos and video of suspected bombers and false information. Smartly, Boston Police public information officials took every opportunity to turn to Twitter and set the record straight in response to false media reports."
The Eyes and Ears of Event Management
Inevitably, temporary events cannot hire, train and pay a full staff to manage a one-day event. They often rely heavily on the generosity and involvement of volunteers. More than 10,000 volunteers were involved with the 2013 Boston Marathon, Soper says, but they are not a replacement for security forces.
"The Boston Athletic Association has organized the Boston Marathon since 1897. The BAA is responsible for recruiting, screening and placement of the volunteers. The BAA starts the process by having potential volunteers fill out a comprehensive application. This allows for proper screening and matching appropriate persons with available positions. Security volunteers go through much the same process, but receive additional training on what to do in the event of various emergency scenarios. It is essential to develop highly trained volunteers at certain high-profile locations. These volunteers come from a network of active running clubs in the Greater Boston Area. No sole volunteers are accepted for these positions," Soper says.
"The security volunteers are then largely assigned to what are referred to security sectors. These sectors are under the direction of sector Captains who are in most cases seasoned veteran volunteers capable of handling their sectors. Security volunteers are charged with basic tasks such as enforcing barriers, manning credential and bag check checkpoints, and generally ensuring that people are where they are supposed to be, and not where they shouldn't. In Boston about 95 percent of the volunteer jobs are filled by veteran volunteers and/or filled by local, returning groups (clubs, teams, family groups, etc) that have been volunteering for many years. The remaining five percent of the positions are filled on a first-come-first-serve basis."
In Sacramento, 3,000 race-day volunteers were assigned to a variety of positions, including checking runners' bags at the starting line, race packet pick-up, registration, car and bus drop-offs, keeping cars off of the race course, and staffing 17 fluid stations and three relay exchanges. The majority of volunteers were stationed at the finish line, handing out medals and blankets, while collecting timing chips and returning bags.
Following the Boston bombing, several changes were implemented, La Sala says. Security was boosted at the start and finish lines, where runners are most tightly corralled, she says, and security was also added along the race course, which is new for 2013. Volunteers were given vests to identify them (in previous years, volunteers were given t-shirts, which were frequently covered up with coats outdoors), and it also enables race organizers and security personnel to identify non-runners inside the race perimeters. No one was allowed to bring backpacks into the fenced finish line area, and each volunteer was instructed in his or her job through a tutorial session, and they were education on their chain of command.
"We wanted to add (security) in a way that didn't take away from the runners' and the spectators' experience," she says. "Running is one of very few sports where you can be right there with the athletes – you can clap their hand or you can cheer for them and they can hear you. We really wanted to be careful not to detract from that experience but add some safety measures as well."
It was necessary to differentiate between the different staffers' roles during the marathon: police were the clear first responders, but the security officers on site were in an observing role, helping with crowd control and keeping spectators out of runners-only zones. Volunteers served as informants of sorts, alerting security officers or law enforcement personnel to potential problems.
"Luckily for us, we have many, many return volunteers who have been working the marathon for 20 years – they know the drill, they know what their job is, and as we beef up our security, those people are a very big help for us. They see that it's very different now than it was in the past, and they have lots of experience in terms of seeing what's normal and what isn't. That's a huge help to us," says La Sala.
"In a heightened security environment, security volunteers should be trained to hand over situations that have the potential to become a problem at the first sign of trouble," says Soper. "Security volunteers are always supplemented with a large number of law enforcement personnel in each sector who can be summonsed right away. The earlier the intervention, the more likely a good outcome would result. Law enforcement can diffuse issues with disgruntled spectators, direct victims of thefts, and evaluate and coordinate the response to items left behind such as packages, luggage or backpacks. Security volunteers are the eyes and ears of their sectors and a great tool in assisting with the overall security and public safety efforts."
Temporary Technology
Scheduling and assigning large numbers of staff is one hurdle, but arranging for temporary security technology and physical barriers is another. Again, this requires a good deal of forethought and some knowledgeable partners.
For the Olympics' O Zone, Greenberg worked with Videofied to install temporary, wireless, motion-activated surveillance cameras throughout the 40-acre facility, which allowed the venue organizers to use only 25 percent of their usual guard force to protect the area at night. In addition, the camera choice eliminated the need for power and cabling to each camera, so they were less visible and less vulnerable to vandalism, while leading to substantial savings on guarding and installation costs.
"At the time, one of the big benefits was the wireless and self-powered options – there were no wires to become obstructions or safety hazards, and cameras could be moved around as we saw fit in very short order," Greenberg says. "We didn't have to tap into any kind of power grid, which can be problematic in event venues. Even at the stagefront, where you have power used for lights and sound systems, power is often not accessible throughout the venue."
Low-light security cameras were set up at choke points and around high-value targets, such as the stage, vendor booths, valuable storage and likely points of entry.
In one instance, a camera placed in the "front of house," where the stage controls and other high-value equipment is kept, detected a person sneaking inside at night. The video event was brought to the attention of security managers in a mobile command vehicle, who dispatched a guard to catch the intruder. In addition, if any weak areas were detected, cameras could be moved as necessary to provide the best coverage of the O Zone.
According to Greenberg, "In venues with an international profile, the two main concerns – crowd dynamics and the specter of terrorism – aren't going to change. Even as large stadiums and major event promotion companies ramp up event security through major investments in security technology, smaller venues throughout North America have not yet realized they are capable of utilizing cost-effective technology to provide scaled-down, effective security. The fact is, as high-profile venues are hardened, smaller venues become more vulnerable and attractive, but often can't afford the types of security infrastructure that large event venues are investing in. Security video and a higher security profile for those sorts of venues is necessary, and inexpensive security technology, along with good planning, can help to bridge that gap."
The California International Marathon's finish line was a key security concern this year, and its protection was thoroughly planned. According to La Sala, a three-block area was fenced in as the finish line area, which helped race volunteers and organizers get the runners what they need immediately before they exit, including medical needs, water, medals and their personal effects. "There's no getting them back," she says.
The runners' numbered, clear bags (copying the NFL's new bag policy) were collected at the starting line, and then were laid out in a fenced and guarded area of the Capitol lawn in numerical order, which made the hand-off at the finish line "the smoothest it's ever been," says La Sala. "I think that this change for us, in terms of safety and runner and staff ease, was a big hit on our part."
Hardening a Smaller Target
As security advances, larger targets – stadiums, concert venues and the like – are being carefully hardened. However, this pushes threats down the ladder to smaller, less traditional targets – marathons, holiday celebrations or parades.
According to Soper, Boston has been taking myriad precautions for such events. The 2013 World Series was protected through outer, middle and inner perimeters: "As you move inward, security measures tighten. Pat downs, metal detectors, bag searches, credential checks are all good measures, as well as the use of explosive detection dogs, removing or securing trash receptacles," he says.
"For 4th of July, another open area event, in addition to the addition of significantly more law enforcement personnel, new restrictions were placed on entrance to the main viewing area at the Hatch Shell, the most secured area: No backpacks or coolers; no more than two liters of liquids; no sharp objects; no alcoholic beverages; and all subject to bags and persons subject to search. The 4th of July presents a whole host of additional concerns with spectators lining the shores of the Charles River (the jurisdictional boundary between Boston and Cambridge) as well as a large number of boating vessels of all sizes converging just off shore. Major bridges cross the river at various points. It's difficult to secure such a large outdoor expansive venue.
"Organizers and law enforcement relied heavily on creating perimeters and secured zones," he continues. "They screened spectators entering each secure area at checkpoints and prohibited many items from being brought in. They used explosive-detection K-9s for scheduled and random sweeps of the area. There were also myriad other measures taken, many not apparent to the public eye, but nonetheless implemented and effective."
For the 2014 Boston Marathon, Soper says that other cites' major marathons in the last year (Chicago, New York, London) have been very helpful in evaluating changes to security. Some anticipated measures, he says, include: Procedural changes in registration; restrictions on gear; the types of bags being used (clear poly being the prevailing choice); starting line restrictions for spectators; changes to route lockdown times; frequency of explosive detection sweeps by K-9 units; patrols along the race route; banning backpacks in secured zones; as well as zero tolerance for unattended bags and packages.
"The marathon is a 26.2-mile-long event. The reality is you simply cannot 'guarantee' safety at an open event like a marathon, but you can have an excellent well developed, well practiced security plan in place," Soper says. "You can use what has worked at similar events across the country and prepare for the worst. My feeling is much like after 9/11, that following the bombings at the 2013 Boston Marathon, people are willing, and in many cases thankful for the additional security measures that have been implemented at our nation's major marathons. A small amount of inconvenience is worth it when lives are potentially at stake."