Education: K-12
Video Surveillance
How to Assess Surveillance in K-12 Schools
Start the conversation with administrators and parents about how surveillance can boost safety, district efficiency and investigation success.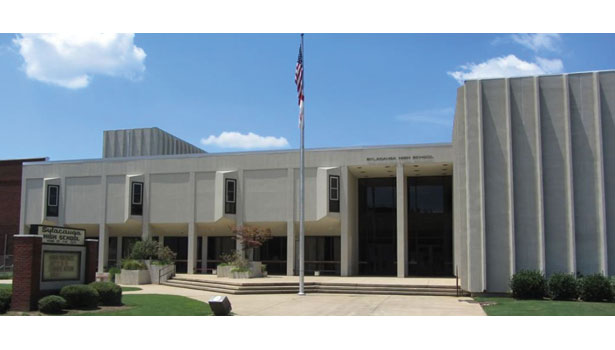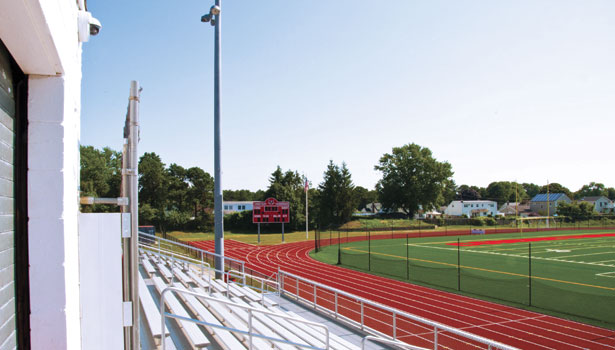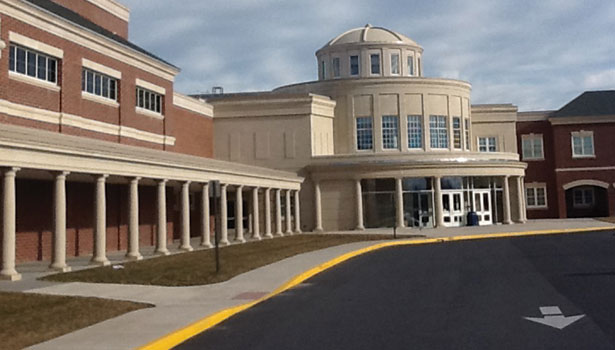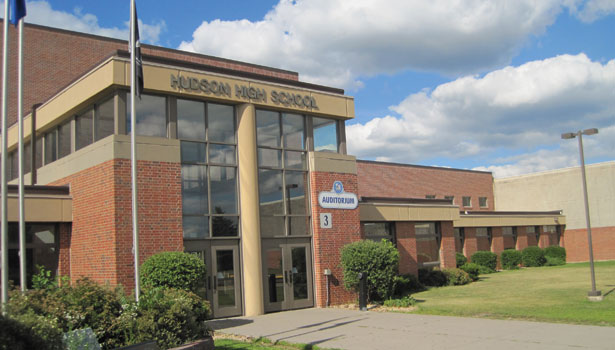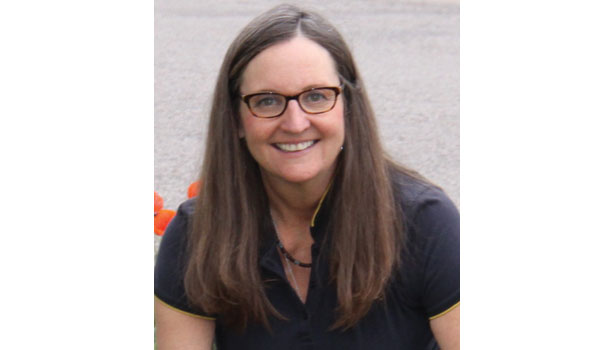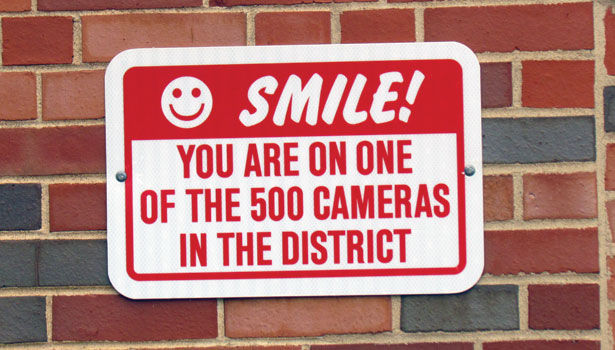 On December 14, 2012, 20 children and six staff members at Sandy Hook Elementary School in Newtown, Conn., were killed, sparking a media storm and a nationwide conversation about the amount of security in U.S. schools.
Five years earlier, a Columbine-style plot was uncovered in Suffolk County, New York. The student responsible for the threats has since been incarcerated, but the threat itself was enough to prompt the Connetquot Central School System to take active steps to assess and improve security, according to Don Flynn, the security consultant who manages the district's security, along with several other K-12 schools on Long Island. "We used more surveillance to supplement some physical elements," Flynn says. "The problem is that most security spending is on the heels of a tragedy."
"Sandy Hook made schools without a level of surveillance a bit more aware," says Jo Moss, former Pflugerville ISD Coordinator of Safety and Emergency Management and current Deputy Director of the Texas School Safety Center. "They're a good way to increase our vigilance… School administrators are recognizing that, in terms of keeping the kids safe, surveillance is a very important tool."
However, for this critical piece of the puzzle, getting started can be one of the biggest steps.
Conversation Starters
"Start by asking questions," says Moss. "Schools are really good about sharing with each other. Get background data from safety centers, and bring the best practices and examples to the table. Be ready to take this information back to the parents and the community. There's still that perception of 'Big Brother' out there, and you'll need to address that," she adds.
At Raytown Quality Schools, an 8,800-student district in Raytown, Mo., a Safety Taskforce was established to review security and make recommendations. The community elects the School Board, says Dr. Travis Hux, Assistant Superintendent of Support Services, and the community makes recommendations for the Taskforce, such as first responders, patrons and school staff.
"When you look at tragedies across the country, it doesn't take long for people to realize that we need more security," Hux says.
"Part of security hinges on educating your community," says Melissa Tebbenkamp, CETL, Director of Instructional Technology for Raytown Quality Schools. "It's a big cultural change, especially for smaller communities that are used to having open school buildings. You have to set up new parameters."
But security culture is only the icebreaker – the meat of the conversation comes with security budgeting, especially for many cash-strapped K-12 schools.
For Raytown, the Safety Taskforce determined that while upgrading surveillance was a priority, the cost was always a significant factor, Hux says. In 2008, the district began a two-year project of research, testing and piloting systems and stashing away funds to afford the seven-figure upgrade. Phase two, after jumping from 60 to 500 surveillance cameras, includes adding integrated door controls. Video verification gives approved personnel entry during off-hours, and doors are alarmed on a case-by-case basis to avoid propped-open doors and other vulnerabilities.
Taking stock of existing assets is a major key to keeping costs down in education security; the district retained its 60 analog video cameras, adding encoders to keep them running on the IP-based system.
For the Connetquot Central Schools, Flynn recommended a minimum three-year plan, which helps to spread out the budgeting so it reduces the shock to the district's funding without sacrificing security. He suggests that schools follow three steps:
Start with building a robust backbone, including a strong network and additional storage.
Analyze incident histories to see where surveillance is needed most urgently.
Budget per year, over at least three years.
At Hudson High School in Hudson, Wis., ongoing problems with the quality of the existing analog surveillance system brought about the need for a retrofit solution and a roadmap to an IP system, according to Christian Simpson of the project's security integrator Electro Watchman Inc. There are still approximately 80 cameras to transition to IP, Simpson says. However, the brunt of future project costs has already been covered by building the future infrastructure during the initial project – adding five switches interconnected with fiber to satisfy any future camera installations or upgrades.
"That alone will segment any future costs," Simpson says.
The money spent on the technology, however, is a small price for the level of efficiency, and even cost-savings, brought on by updated surveillance in K-12 school districts.
Counting the Hours (and Dollars) Saved
The three major reasons for a surveillance overhaul at Connetquot, according to Flynn, are
Threat Assessments
Cost-Savings
Time-Savings
"The threat assessment was foremost on our mind," says Flynn. "The community was proactive and supportive on that aspect. From a cost-savings perspective, we cut down on vandalism by about 75 percent. Plus, school administrators save time on our day-to-day incidents – they are no longer tied up for hours in he-said, she-said investigations," he adds.
Cost savings is a huge factor for Raytown – mitigating the risk of vandalism was one of the main motives for investing in new surveillance.
"The investment (in cameras) saves us a lot of money," says Hux. "We had to pay for the damage for anything costing less than $25,000 – that's our deductible. Surveillance cut that down to just a couple incidents."
For example, a person drove through school property, mowing down new trees in his truck. He also drove by several security cameras, enabling school officials to file a sufficient police report and hold the culprit accountable. The school district now has signage around the property, instructing would-be wrongdoers to "Smile! You're on camera."
"Schools are being asked to do more with less," says Flynn. "Officials have to be fiscally cognizant of what's happening, including the time spent on investigations. Video evidence maximizes the efficiency of personnel – solving incidents faster introduces more cost-savings," he says.
Moss recommends having a baseline of 80 to 85 percent of all public areas in schools covered by surveillance, especially odd places, such as the hallway outside a nurse's office or a bathroom.
"If you see a kid running out of the bathroom, and then you spot water flooding underneath the door, you know exactly who to talk to about the incident," Moss says. However, for these areas, it's important to remember the balance between protecting students and assets and protecting privacy, she says. For example, school officials should be careful to obstruct any camera views of mirrors within the restrooms.
"Once someone sees the video, the he-said, she-said argument ends," says Michael Robinson, District Technology Coordinator for Sylacauga City Schools in Alabama. "Parents and teachers want to know that someone's watching; someone will see the video."
The district, which went from 20 to 73 surveillance cameras within the high school in a retrofit solution, has used their video evidence in court for two years.
"It's a strong deterrent. Kids are telling each other 'They can see everything; don't be stupid,'" Robinson says. "The cameras are there to keep honest people honest."
With the added surveillance, school administrators can see the moment when a fight escalates in the hallway and a student hits a teacher. Parents will see that footage as well, reducing the room for arguments over a child's conduct.
At the Cape Henlopen School District in Delaware, video monitoring is used as a staff-multiplier, allowing administrators and facilities management staff from physically patrolling the grounds to check on locked doors.
"It's not just a security tool; it's a facility management tool," says Brian Bassett, the district's Director of Administrative Services. If a gate is found unlocked every morning, facilities managers can review the surveillance feed to discover that a previous member of the grounds staff is using an old key to walk his dog across the football field every night. At that point, administrators can collect his key and avoid the costs of rekeying the gate.
Administrators can also monitor the cafeteria serving lines to see if students are eating food without paying for it, or who entered a classroom during the time of a theft, Bassett says.
Extracurricular Security
Many schools serve multiple roles within the community – the Cape Henlopen schools were used as shelters during Hurricane Sandy in 2012, and the schools' facilities are often used during off-hours for events. However, school administrators achieve efficiency by utilizing the video to ensure the facilities were cleaned, that lights were turned off and that the areas were secured properly after an event. Through their new surveillance upgrade, Bassett and his team can check the surveillance feeds remotely to make sure that everything ran smoothly and the facilities were left as promised, reducing the need for a late-night trip across the county to check a gymnasium door.
In Raytown, summer is usually accompanied by a fair amount of construction. Surveillance cameras placed on the roof (even temporary ones, as requested by the foreman) can provide an aerial view of tools and equipment on the daily basis. This additional view also helps school officials, who can keep track of the progress on certain projects.
First Response to Sandy Hook
First responders for Sylacauga City Schools and Raytown Quality Schools are tied into the surveillance system, in order to speed an informed response to any major incidents.
At Sylacauga, "we always wanted the local police department to be able to view camera feeds, especially if there were an active shooter," says Robinson. The fire department also has access.
"Shortly after the Sandy Hook shooting, we had an incident with a parent with a gun," he says. "We were able to say that we already have this system in place, and we can have proof that students are safe. That incident quickened the networking for first responder live access," so incoming police or emergency response personnel know the situation before they arrive.
In Raytown, fire marshals and the police department have a direct connection to surveillance. According to Hux, the average active shooting lasts four minutes. Getting police up to speed could waste valuable time. Through the surveillance integration, officers can be on-site and making tactical, informed decisions about removing a threat faster than ever before.
All of these efforts help to improve schools' efficiency and mitigate the risks of crime on campus, all while reassuring parents and students of their environment's safety.
Plus, as Moss adds, "Kids learn better when they feel safer."