Video Surveillance
How Cloud Computing and Storage Improves Forensics and Investigations
Cloud computing has been the buzzword of the security industry for half a decade, but how much do we understand about it, and how much is just hype?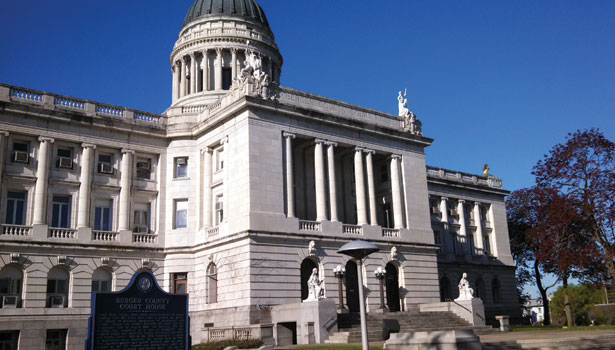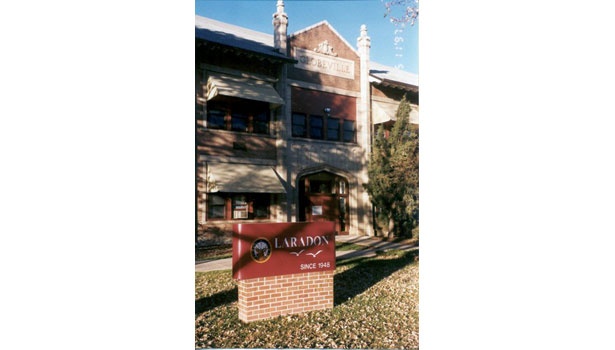 Cloud computing has been the buzzword of the security industry for half a decade, but how much do we understand about it, and how much is just hype?
According to Rob Craft, Senior Director of Cloud Platform Strategy for Microsoft, the buzzword "Cloud" is entirely unproductive. Security executives want to implement what they know, and the more the term is tossed about without explanation, the less end users understand, he says.
"Cloud is more a style of computing," Craft says. "It enables you to add more units of capability on the fly – it's easy to expand quickly. For example, social networking and search functions operate well within the cloud style." He notes social media or search engine companies, which use cloud computing to manage the variety of data needed at any given time. For example, at 3 p.m. on a Friday, Facebook might need to turn on additional cloud servers to handle the influx of employees pre-celebrating the weekend. On a Wednesday morning, however, the site could close several servers that aren't needed.
"Within the security space, there are services that require cloud capabilities. These handle large amounts of data at a time." The biggest thing keeping cloud from overtaking the industry, Craft says, is its adoption curve, which is strongly linked to compliance requirements. "Change in security is often reliant on the compliance space, and in this, legislation is too far behind." Also, he mentions that, at the moment, there are few "killer apps" to demonstrate why adopting cloud computing is necessary to the enterprise. However, for many already utilizing the cloud, the proof (and profit) is in the pudding.
At Laradon, a Denver, Colo., human services agency and school for children and adults with developmental disabilities, recent mass shootings prompted Deputy Director Annie Green to reevaluate the multi-building campus's security program.
"We serve a lot of very vulnerable folks," she says. "If there ever were an active shooter here, we would have a hard time evacuating." So instead of focusing on evacuations, Green directed her attention to effective and fast lockdown procedures. By implementing a cloud-based access control system through Brivo Systems, the 50 interior and exterior doors on the 5-acre campus can be controlled remotely through a Web server. During regular hours, all exterior doors are locked except for the main entry, forcing all visitors to enter through one point.
Green can also manage temporary badge access for regular contractors or repair staff through the system, allowing access only to certain areas during certain times, or quickly turning off a card's access if a contractor leaves without returning it to the office.
"Having the access records stored and available remotely helps us check in on the system to see if people have been pulling on doors after hours," says Green. "I also used to get a lot of calls from teachers or staff who had left things in the building, so someone would come back and physically let them in. Now I can do this remotely.
"When parents come tour the campus, they see that people can't walk in off the street. It gives them, and us, a nice sense of security," she adds.
The Athens City-County Health Department also needed to foster a better sense of security when it comes to key control, says Charles Hammer, Administrator for the Ohio department. Many of the doors on the department's buildings used physical keys, and there was a strong concern regarding duplicate keys, as well as access to critical areas by unverified contract staff.
"We had some funding to increase security within the local health department, so we used some to increase our emergency preparedness and increase vital statistics (i.e. birth and death records) security," Hammer says. The final project added cloud-based access control measures to external and some internal doors, as well as video camera surveillance of the facility, especially entrances. The access control records are archived and available on the cloud to help Hammer determine which entrances are most used and who has been in and out of facilities.
A keycard gets staff into main entrances, but restricted areas, such as vital servers and records rooms, require additional authorization on the card. The surveillance system – including new cameras trained on entrances – give an additional window on who is entering the building and at what time.
These cloud-based systems also provide business uses beyond security, including cost-cutting and accountability.
According to Hammer, his access system (also through Brivo) enables the Athens City-County Health Department to get state or federal compensation from emergency response participation. By using keycard access to determine what personnel came and went during an event, such as a chemical spill cleanup or a pandemic flu response, the health department can give an accurate post-event report on what resources were used.
"This gives us solid supporting evidence in that report," Hammer says. "By documenting the extent of our response, we can determine how much it cost us and then submit it for reimbursement with better accuracy."
Philip Lisk is also reducing costs through the cloud, but he is utilizing the computing style for video storage and lawsuit prevention.
Lisk is the Director of Information Technology for the Bergen County Sheriff's Office in Hackensack, NJ. In 2012, the Office started a large-scale project to add upward of 800 cameras to the old county jail and courthouse (built with three-foot-thick walls in the very early 1900s, by the way). Due to the nature and historical status of the buildings, Lisk needed to add additional security without requiring too much additional infrastructure. By using high-resolution, intelligent video cameras, he cut cabling in half – monitoring 1,000 locations with 400 cameras (so far).
"Throughout the Bergen County jail and criminal justice facilities, we need clear, accurate video images in a variety of lighting situations," said Sheriff Michael Saudino of the Bergen County Sheriff's Office.
"These cameras are our eyes and ears for where we couldn't put people," says Lisk. "We're covering more than a million square-feet. These cameras get us to talk to people, listen to what's going on and collect better evidence."
However, that many cameras requires a lot of storage, especially through the cloud. The county invested in a private cloud network over the eight-building system, using server banks in multiple locations to stream video from disparate clouds to one desktop. During a large influx of video, data can stream between the servers, off-setting the load on the system, Lisk says.
Overall, the county's courthouse and jail system utilizes more than a Petabyte of storage from Pivot3 for surveillance – that would be more than 1,000,000 Gigabytes. In order to better manage video storage further, the cameras only record changes in the image, a person walking by a fence, for example, instead of sending thousands of frames of the fence itself.
"This vastly reduces the amount of storage and traffic on the network," Lisk says. Multi-threading the processors ("like going from a single-lane road to a four- or five-lane interstate in terms of data movement," says Lisk) also increases speed while saving energy and storage space.
"The main thrust of this program is to reduce lawsuits," he says. "We have 1,000 inmates in the jail and a million people annually in the courthouse. The cameras serve as our extra eyes for investigations, especially for slip-and-fall claims and inmate accusations. It's difficult to prove a negative, but if an inmate accuses a guard of beating him up, we can show that he left his cell that morning with a broken nose, and that the guard was never there."
Lisk also ensured that areas that required additional accountability got their own standalone servers. The interview rooms, for example, have their own surveillance system in order to capture forensic-quality video for investigations. Servers are stored on-site, in locked cabinets with password capabilities. Those are not connected to the private cloud, so the data remains stationary.
"The cloud enables simple, easy, common settings that people can access and understand," says Craft. "Going forward, very few workloads will be cloud-free. There's a push for integration, for business uses and accountability that just requires the availability of data no matter what."
Early adopters might have taken a leap of faith, but now they're reaping the rewards. The buzz might be distracting, but the word – and the concept – can revolutionize security.